Egypt military seizes Gaza-linked weapons in Sinai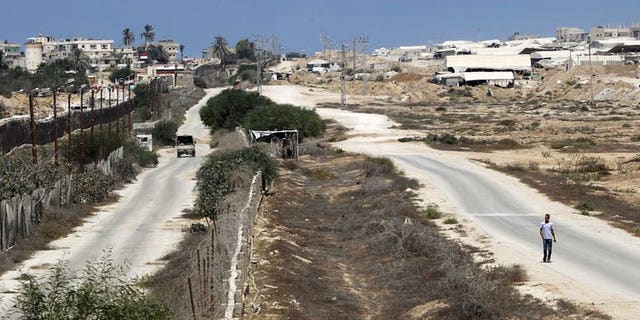 CAIRO (AFP) – Egypt's military says it has seized caches of weapons in a Sinai operation including a mortar apparently belonging to the Palestinian Islamic Jihad group in neighbouring Gaza.
The military has launched a sweeping offensive in the north of the peninsula to quell an Islamist militant insurgency that surged after the army deposed president Mohamed Morsi in July.
In a picture of seized weapons posted on its spokesman's Facebook page on Sunday, three soldiers stood next to captured machineguns and mortars.
One mortar had a scale used for aiming with the caption "Saraya Al Quds."
That is the military wing of the Palestinian Islamic Jihad movement, which had previously defied the ruling Hamas movement by firing rockets at Israel when Hamas wanted a truce.
Egyptian authorities say the Sinai militants, who have launched attacks on Israel from Egyptian territory, are linked to extremists in Gaza.
The relationship between Gazan militants and their Sinai counterparts is vague.
An expert on Gazan movements said some members of both Hamas and Islamic Jihad chafed at restrictions against attacking Israel and took on roles with more extreme splinter groups.
"It's more with Islamic Jihad than Hamas that you have this moonlighting phenomena," said Nathan Thrall, a Jerusalem based analyst with the International Crisis Group.
"A huge percentage of Salafi jihadis in Gaza were former members of Islamic Jihad or Hamas, and left out of frustration out of the fact that they were not attacking Israel," he said.
An Al-Qaeda-linked group in Sinai on Sunday claimed responsibility for a failed assassination attempt against Egypt's interior minister last week, in which a bomb targeted his convoy.
The claim by Ansar Beit al-Maqdis came as the military conducted air strikes on militant hideouts in Sinai.