Egypt appoints new defense minister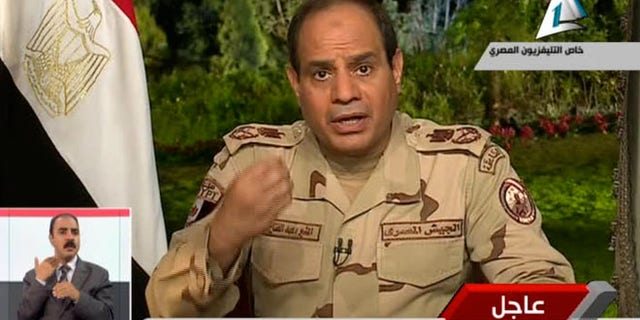 CAIRO – Egypt's interim president has sworn in a new defense minister after the country's army chief resigned so he could run in presidential elections.
The appointment of Gen. Sedki Sobhi on Thursday came one day after Egyptian strongman Field Marshal Abdel-Fattah el-Sissi announced his much-anticipated presidential bid.
Egypt's state news agency says El-Sissi took off his military uniform and showed up in Cabinet headquarters in civilian clothes.
Also Thursday, Mahmoud Hegazy was appointed as chief of staff. His daughter is married to one of el-Sissi's sons.
El-Sissi built popular support after the military overthrew Islamist President Mohammed Morsi in July last year.
Islamists protested el-Sissi's nomination. Brief clashes between security forces and dozens of Islamist students broke out Thursday in an eastern district of Cairo that hosts the defense ministry.