Ecuador prosecutors search polling firm following election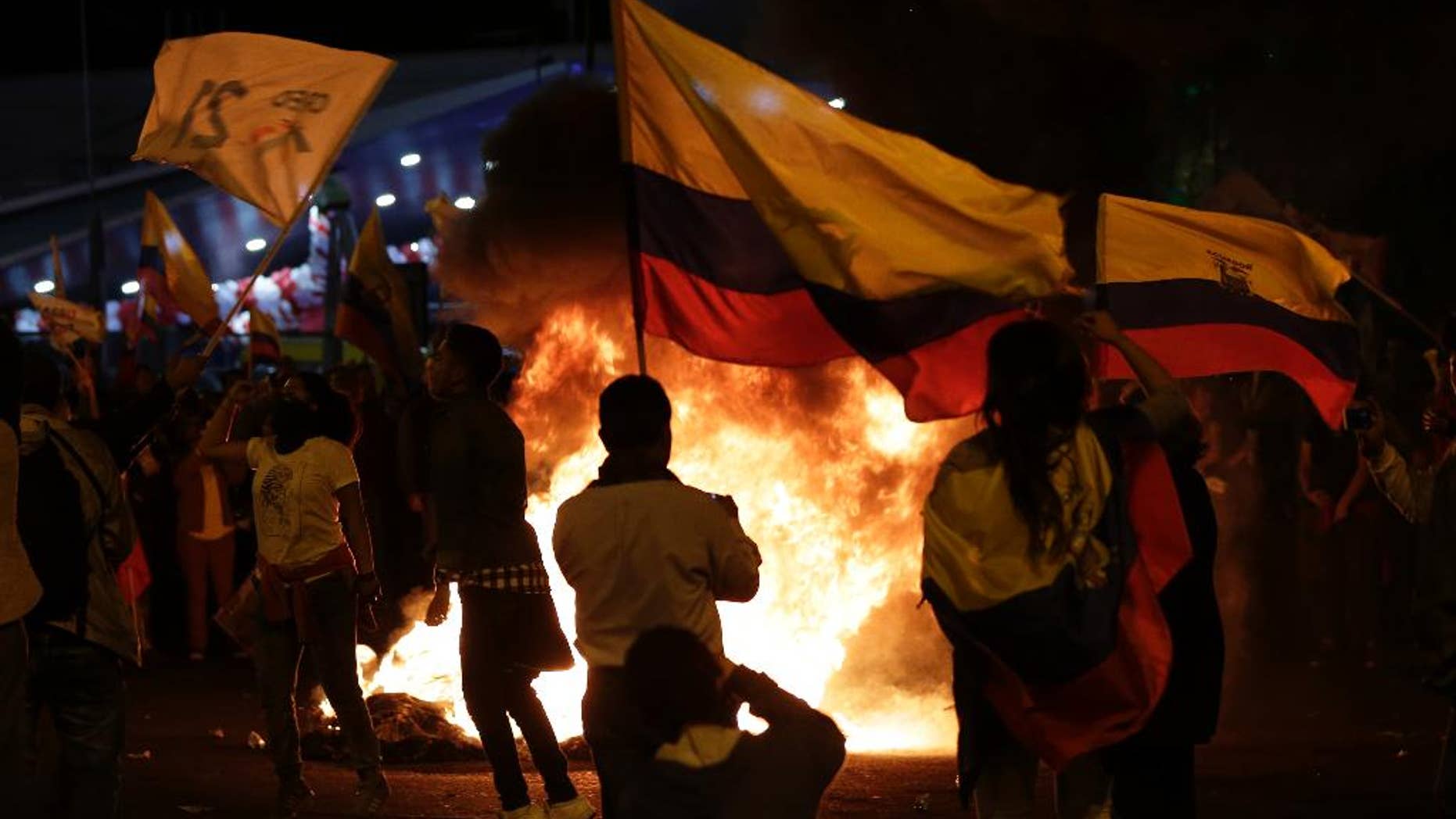 QUITO, Ecuador – Ecuadorean prosecutors and police have searched the office of a Gallup polling affiliate whose presidential election exit poll fueled protests by projecting a six-point win for the losing opposition candidate.
An exit poll by Cedatos and two other firms showed conservative banker Guillermo Lasso winning Sunday's race. Official results wound up showing him losing by two points to ruling-party candidate Lenin Moreno.
Outgoing President Rafael Correa accused people close to Lasso's campaign of hiring Cedatos to intentionally spread false results and sow confusion. But it's not clear why the firm's offices were raided Friday.
Cedatos accurately predicted the results of the eight-way first round and said it has nothing to hide.
Lasso has cited Cedatos' exit poll in his allegations that the race was stolen.