Dogs eat patient dragged from India hospital, report claims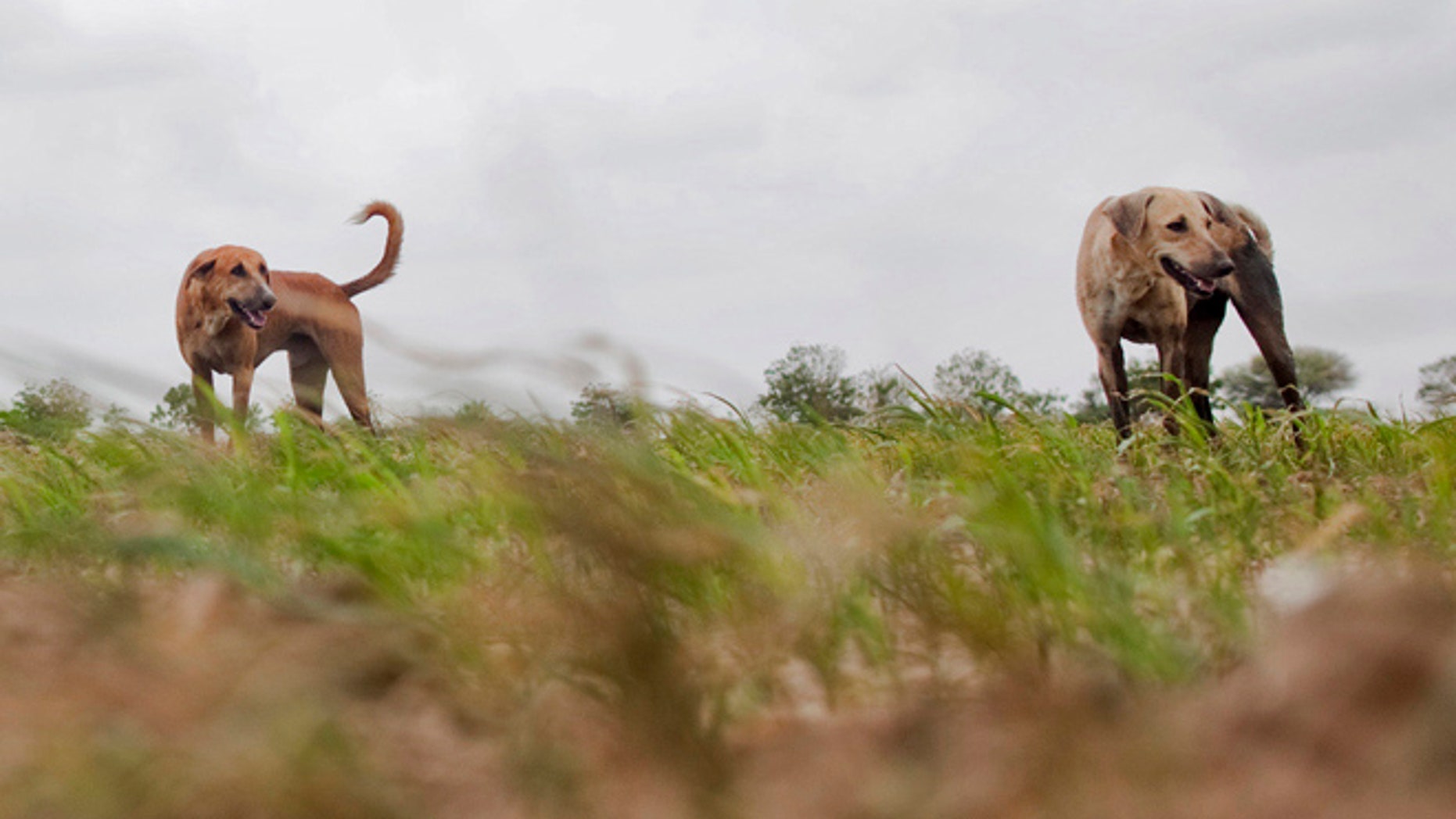 In what's been described as a health care "horror," a pack of dogs dragged a 70-year-old woman from a hospital in India before chewing up her body, according to a local report.
It marked the second such attack in the central state of Madhya Pradesh this year and the fifth attack in less than 10 months, the Times of India reported Sunday.
DRUGGIE PARROTS PLUNDER POPPY FIELDS TO FEED OPIUM ADDICTIONS

"Only her head and some upper body parts are left. The rest has been eaten up by animals," Kotwali police official Mukesh Gaur said. Medics in Rajgarh identified the woman, Bishmillah Bai, by her purse and scraps of her clothing, one official added.
Paramedics had rushed her to the hospital for treatment on March 20 after she was found sick on a road, the Times reported, adding that her body may have been sitting outside the facility for up to 5 days before anybody noticed.
Trash workers discovered her chewed-up remains Sunday, according to the report.
"How did she end up in the backyard of the ward where she was admitted? Why wasn't any information given to police after she went missing? And what did the authorities do to trace her? These are some of the aspects we are investigating," Gaur added.
Rajgarh is about 350 miles northeast of Mumbai.