Dog reportedly waits months outside hospital for dead owner to return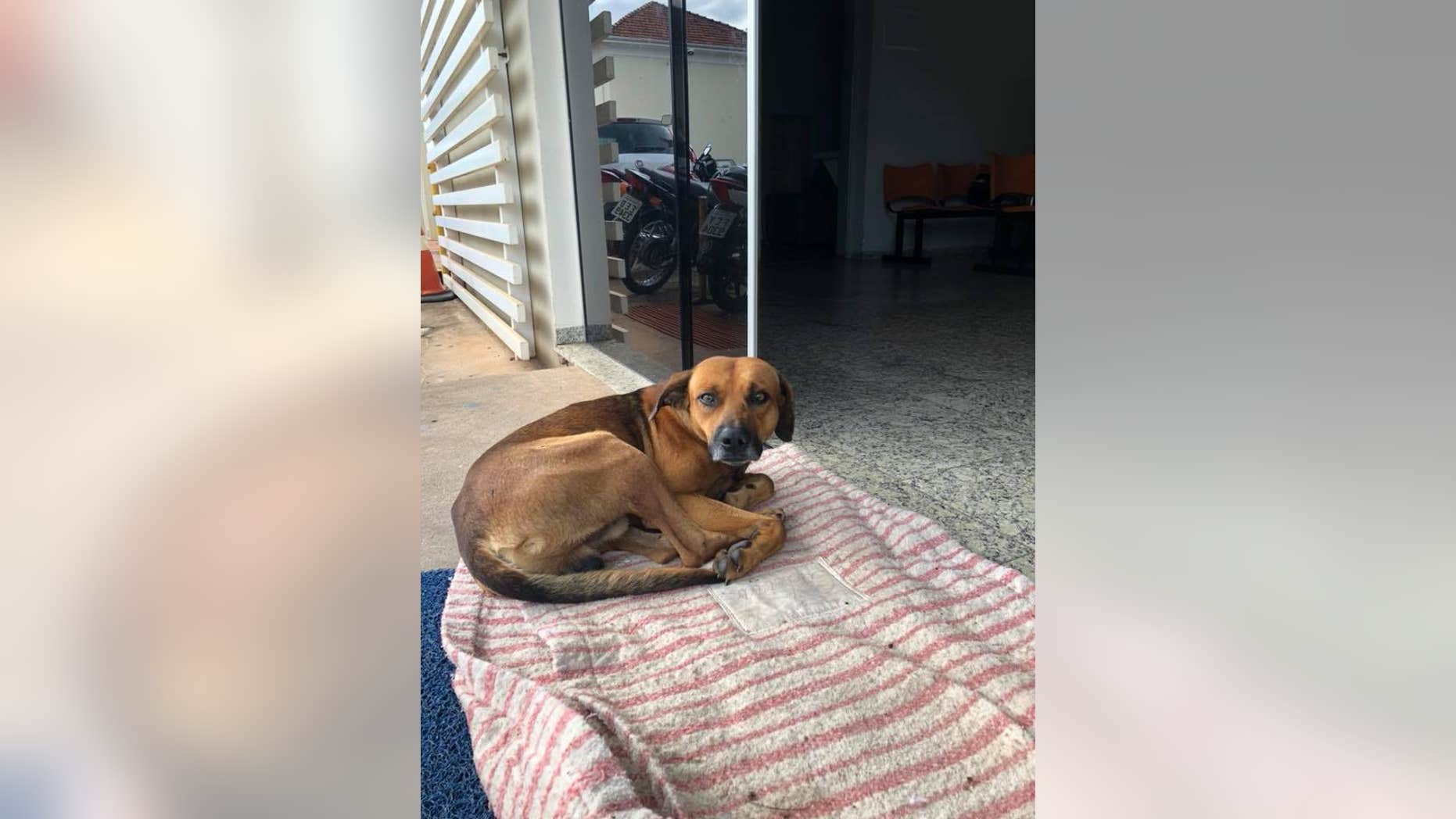 It's long been said that dogs are a man's best friend due to their unwavering loyalty — and one dog in Brazil is proving that his friendship is forever.
More than four months after his owner was rushed to a hospital in Sao Paul, an unnamed dog continues to wait outside the Santa Casa de Novo Horizonte hospital — the last place he saw his best friend.
The dog's owner, a 59-year-old homeless man, was fatally stabbed in a local park, Brazilian newspaper O Globo reported. The pooch reportedly rushed to the hospital and has been waiting outside the entrance for his owner to return.
'PERSISTENT' PIT BULL DOG SAVES OWNERS FROM CARBON MONOXIDE POISONING
Nearby resident Cristine Sardella, who was at the hospital last month, took pictures of the dog and posted them to Facebook, writing that humans have a lot to learn from animals.
The dog, Sardella told The Dodo, seemed set on staying where he was, awaiting the return of his owner.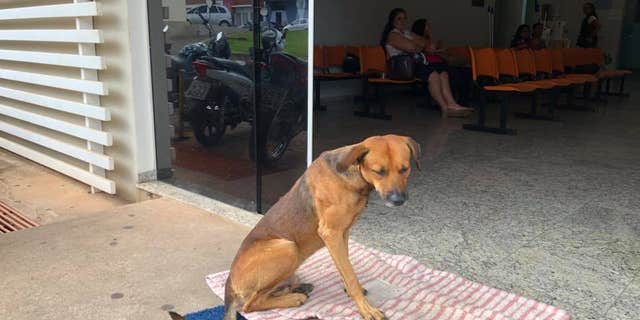 "He would get up to let people pass by, very politely, and then lay right back down again," Sardella told the animal news website. "He was educated and tame."
The dog reportedly lays outside the hospital's reception office on a rug, and stares inside. Occasionally, staff said, he'll leave in search of food and eventually come back.
She said that after she posted of the dog's "sad" situation online two weeks ago, a local rescue brought the dog to a kennel in order to find him a new home, but the dog escaped.
"He fled across the city," Sardella said. "He walked [almost two miles] and returned to the hospital."
In the meantime, the dog is being taken care of by hospital staff and will even be vaccinated and seen by a veterinarian as one hospital staff member reportedly plans to adopt him.
The hospital's director, Osvaldo Sobrinho, told The Dodo that an employee is waiting to give him a forever home when the proper time comes.
"He will have a very affectionate home with our employee," the director said.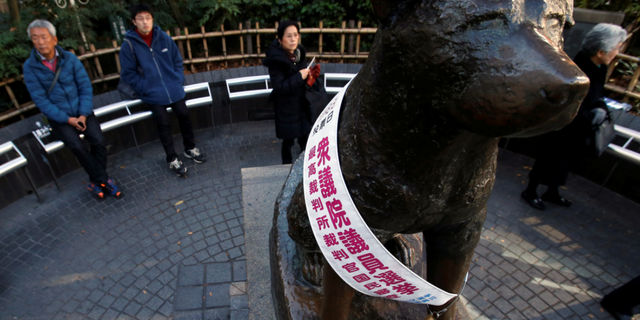 This Brazilian dog isn't the first to heartbreakingly wait for a reunion that will never come.
A Japanese dog named Hachiko reportedly waited more than nine years near Shibuya Station in Tokyo for his owner, Hidesaburo Ueno, to come home from work at the University of Tokyo.
Even after Ueno died, Hachiko still waited for his owner every afternoon until he himself died in 1935. A bronze statue of Hachiko was built at the station in 1934.