Detroit Receives Less U.S. Federal Aid Than Colombia, Despite Bankruptcy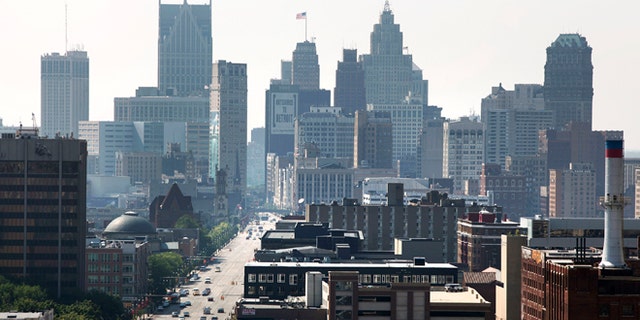 The recent declaration of bankruptcy by the city of Detroit has cast a light once again on the social problems plaguing one of America's most storied towns. A soaring murder rate, high levels of crime and drug use and ubiquitous unemployment have turned the Motor City into a virtual war zone.
Thousands of miles south, Colombia is in the midst of a renaissance. With the dark days of the country's drug trade slowly fading into the past and prosperity on the rise, Colombia has become a tourist hotspot in Latin America and a key ally of Washington in the region.
The rise of Colombia and the relative fall of Detroit have many people wondering why the South American country is slated to receive almost three times as much aid from Washington than Detroit will. The Obama administration proposed handing about $323 million in aid to Colombia next year, mostly to combat drug trafficking and violence, while Detroit – with an 81 percent higher homicide rate than Colombia – is slated to only receive $108.2 million in federal aid.
The debate over Colombia's funding has brought back memories of the 2008 and 2009 bank and auto industry bailouts and whether federal lawmakers should also take such measures when it comes to the country's fledgling cites. Detroit filed for bankruptcy to deal with the unsustainable retirement plans for city workers, a carved up tax base and to maintain city services such as police and fire departments.
"The consequences for the failure of a whole set of great American cities is not limited to the people who live in those places," said U.S. Representative Dan Kildee from nearby Flint, another former auto-industry center, according to Bloomberg.
The murder rate in Detroit last year was about 58 victims per 100,000 people, while Colombia's was 32 per 100,000 residents, according to its defense ministry. The State Department states that the majority of the $323 million in foreign aid slated to go to Colombia is for "peace and security."
Follow us on twitter.com/foxnewslatino
Like us at facebook.com/foxnewslatino