Deported Four-Year-Old U.S. Citizen Returning Home to New York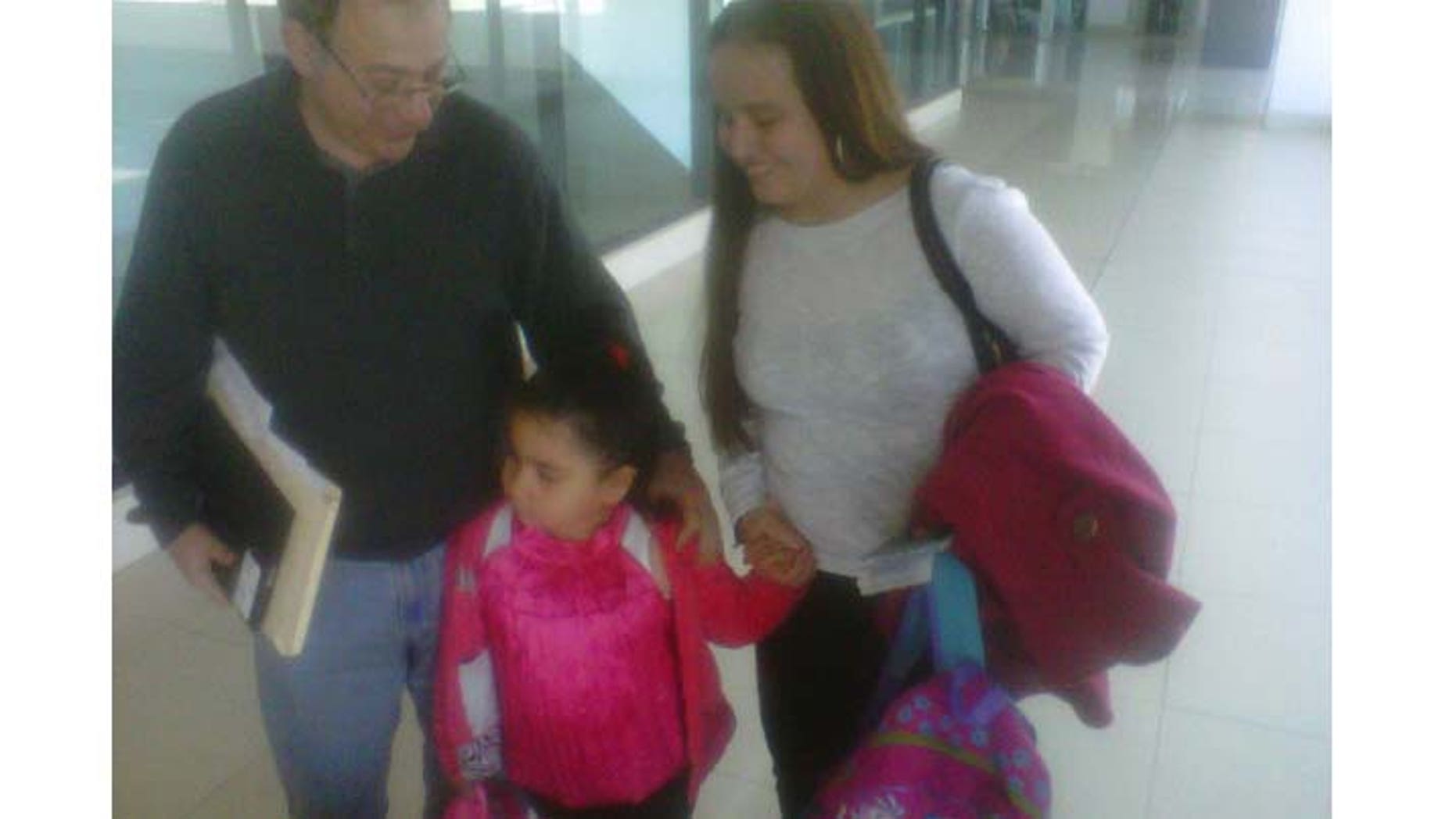 A four-year-old U.S. citizen who was deported to Guatemala will return to be reunited with her family in New York this week, according to the family attorney who traveled to pick her up.
The family says Emily Samantha Ruíz was deported after her grandfather was detained when their flight was diverted to Washington on March 11 following a visit to Guatemala. Emily is a U.S. citizen. Her parents are undocumented immigrants living in Brentwood, New York.
The family's lawyer, David Sperling said Emily's grandfather had a work visa but was detained when officials noticed he had entered illegally in the 1990s. Authorities told the family that Emily could be held at a juvenile center in Virginia or she could be returned to Guatemala with her grandfather. Fearing foster care, the parents picked the latter option.
Sperling, who traveled to Guatemala, said they will fly home Tuesday and have been assured she will have no problem entering the United States. Her parents risked being detained if they went themselves to get her in Guatemala.
"We have received information that there will be no problem, and we'll keep our fingers crossed that that will be the case," Sperling said. "We will arrive Tuesday in New York and we hope she will be reunited with her parents and that they will have a happy ending to this story."
Sperling said the girl had traveled to Guatemala five months ago to be treated for asthma.
The U.S. Customs and Border Protection agency defended the decision to deport the little girl along with her grandfather.  The agencies spokesman, Lloyd Easterling, had cited the agencies offer to have Emily reunited with her parents and their desire to have children reunited with their families
"In this case, Emily's parents were offered the opportunity to pick her up, but they decided to have her return to Guatemala with her grandfather," Easterling explained.
In a statement released by the attorney, her grandfather said, "I'm filled with happiness that my granddaughter can return to her parents. I trust that this trip will be better than the one we took a few weeks ago."
The Associated Press contributed to this report.
Follow us on twitter.com/foxnewslatino
Like us at facebook.com/foxnewslatino