Decorated Marine and father of three dies while saving two teens from drowning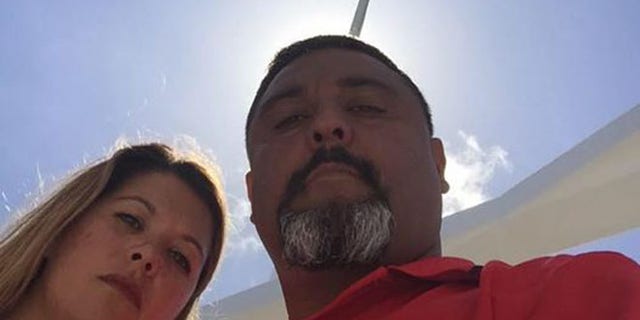 Retired Marine Corps Master Sergeant Rodney Buentello died tragically doing what he did best, saving lives.
A two-time Purple Heart recipient, Buentello was enjoying an afternoon with his wife and two children in a park in Bandera, about 50 miles northwest of San Antonio, when he saw two teenagers in trouble.
According to authorities, a teen girl was attempting to walk illegally across a dam on the Medina River when she lost her footing and was swept into the rushing water. Another teen jumped in after her, but he too was dragged in the water's undertow.
Buentello dove in and managed to rescue both teens, but was dragged under and, sadly, drowned before rescuers could reach him.
Following multiple deployments in Iraq and Afghanistan, Buentello had been working at his high school alma mater, San Antonio's John Jay High School, as an instructional assistant.
"When he came back from deployments, every now and again and we would catch up, and it was like we wouldn't skip a beat," a close friend to Buentello, Pete Pruneda III, told News4SanAntonio.
Buentello died just before his 44th birthday on June 27.
"I wasn't surprised by his heroic action to jump in," Pruneda told the TV station. "He was trained to save lives. He saved countless lives in the military, and I think it was his calling to be at that moment in time to save a life and tragically giving up his own in the process."
Officials say they plan to charge the teenage girl with violating a city ordinance for walking across the dam.
Buentello is survived by his wife and three sons. A GoFundMe page was created for his family.