Death toll in Venezuela refinery explosion rises to 41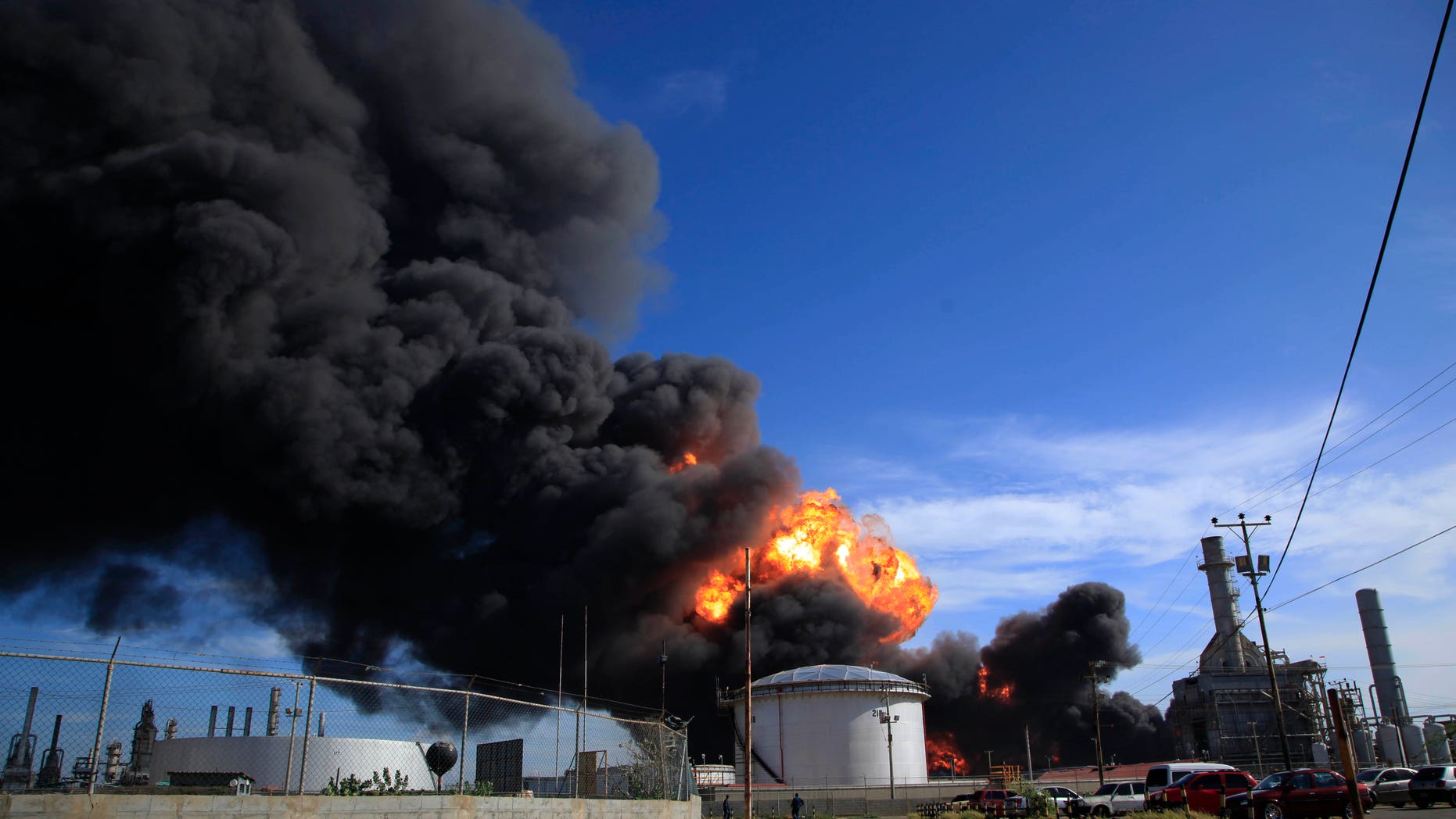 PUNTO FIJO, Venezuela – The death toll has risen to 41 after an explosion tore through Venezuela's biggest oil refinery and ignited still burning fires.
Hospital officials in the western city of Maracaibo said on Sunday that a soldier and a member of the National Guard had died. The Venezuelan newspaper El Universal reported that the two men had been taken to the hospital with wounds including severe head injuries and burns covering much of their bodies.
Officials had previously confirmed that 39 people died and more than 80 were injured. Residents in a neighborhood adjacent to the refinery say they had no warning before the explosion hit early Saturday.
Flames were still raging in some of the refinery's fuel storage tanks on Monday morning, billowing black smoke.