Death hug: ISIS fighters reportedly posing as gays to lure homosexuals to their death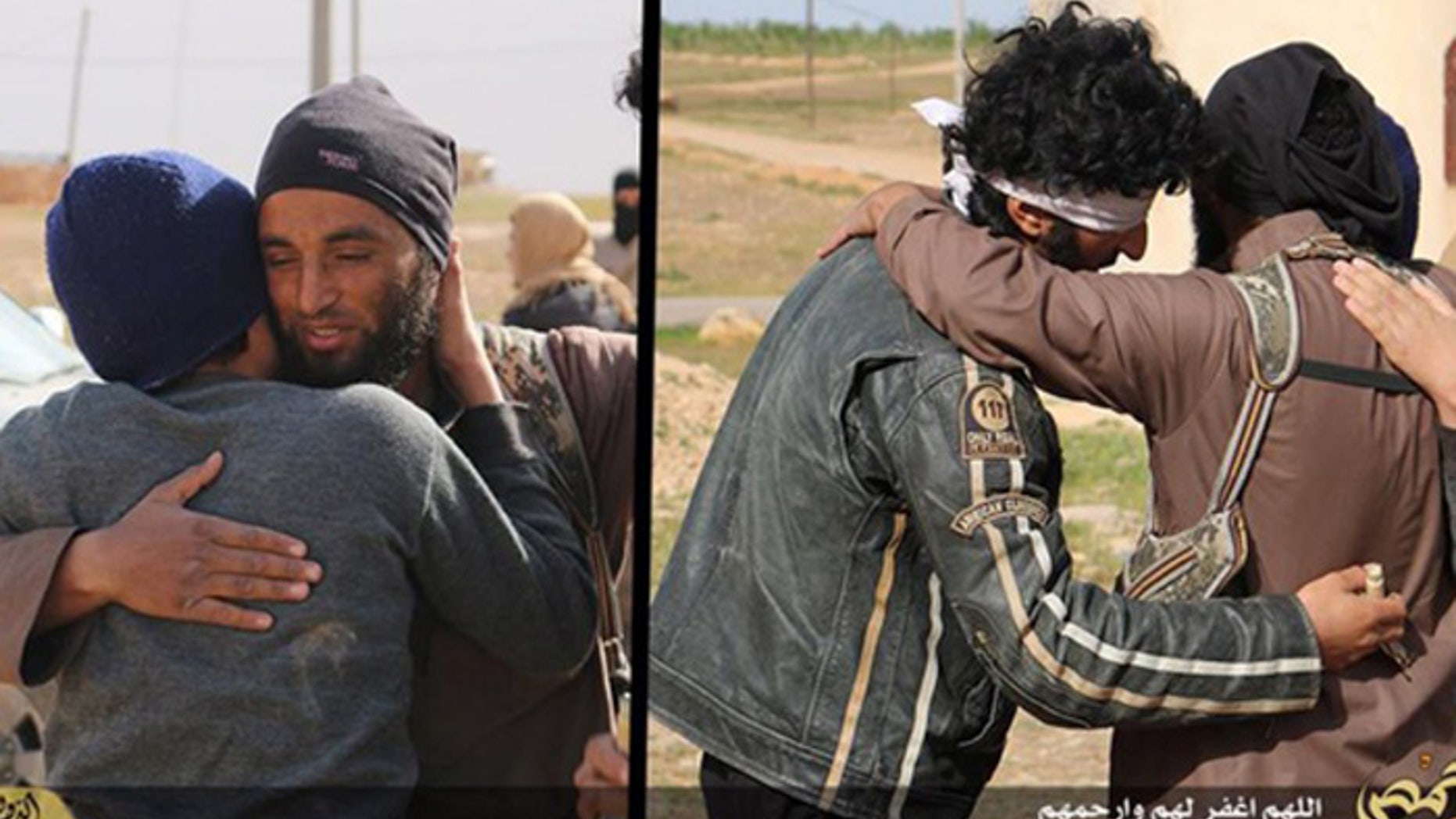 The latest evidence of ISIS' boundless cruelty is the terror group's new tactic of tricking gays into coming out by posing as homosexuals, only to lure their innocent prey to death by public execution, say human rights advocates.
"They hug the men to show the people who are watching that ISIS is not at fault."
The radical Islamist group's hatred of gays has been widely known, as grim images and video have circulated on the web showing men being thrown to their deaths from buildings solely for their sexual orientation. But now, say horrified activists in Syria, ISIS fighters have taken their intolerance to a new low. Recent photos on social media show the doomed, blindfolded men being hugged just before they are killed.
"ISIS has never forgiven one person," said Abu Mohammed Hussam, of the activist group Raqqa is Being Slaughtered Silently. "They kill people and then say... God will forgive. They hug the men to show the people who are watching that ISIS is not at fault."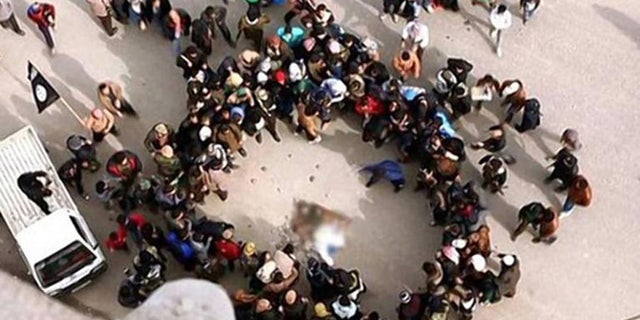 Based in Raqqa, the Syrian city that is the de facto capital of ISIS' self-proclaimed caliphate, Raqqa is Being Slaughtered Silently is a daring network of activists who are either still trapped in the city or have escaped to tell the world what the terrorist army is doing there.
"ISIS tries to scare us with constant death threats, but we are no longer afraid, we have become accustomed to death," Abu Ibrahim RaqqAwi, the pseudonym of the group's founder, told FoxNews.com last year.
ISIS considers several so-called offenses punishable by execution, including homosexuality, adultery, blasphemy and consorting with the enemy.