Deadly attacks in Syria the work of new jihadist group, watchdog says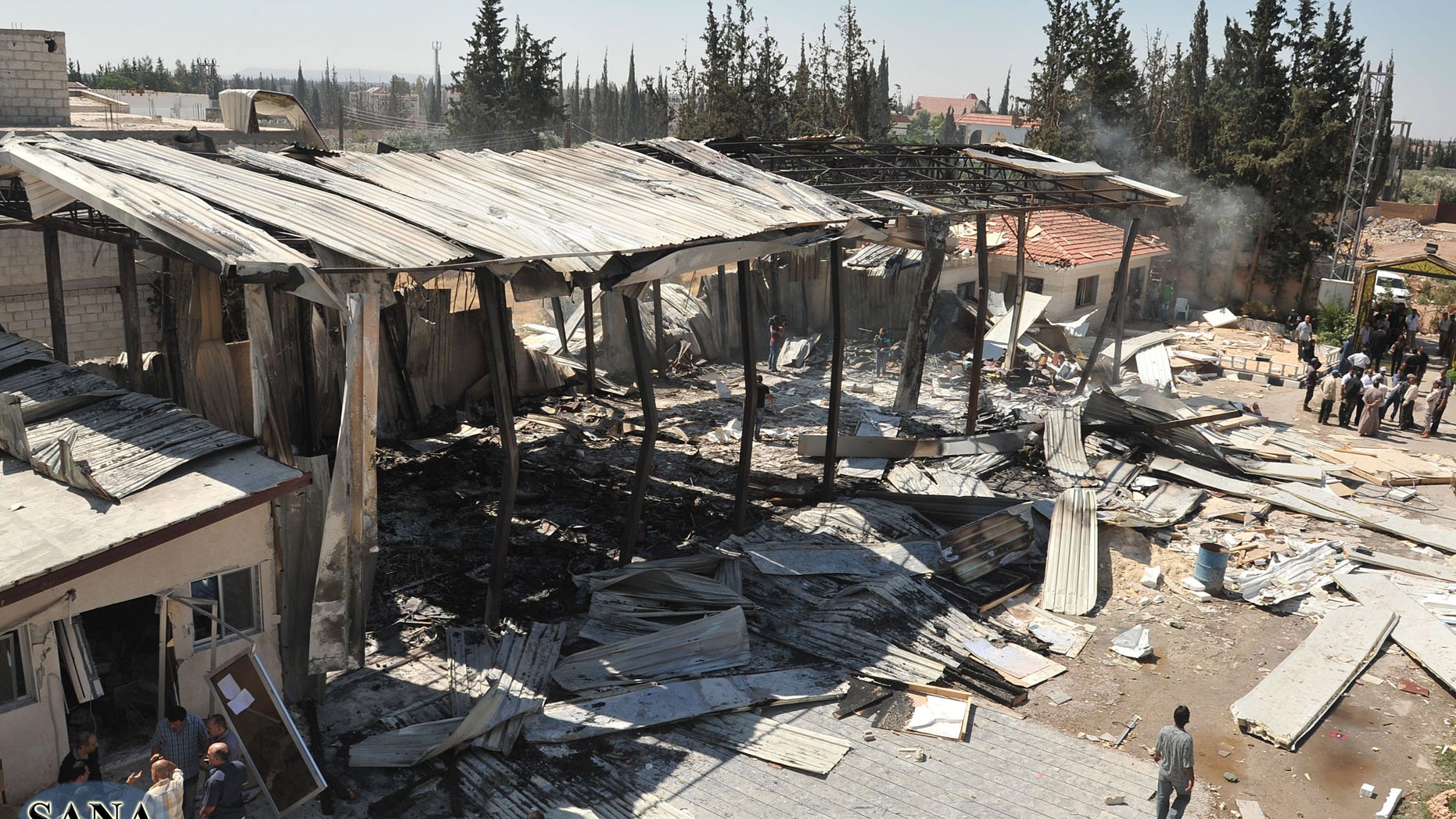 A group that observes jihadist chatter on the Internet says that a new anti-government militant group has emerged in Syria and has claimed responsibility for dozens of deadly attacks.
The SITE monitoring group said late Tuesday that a shadowy group calling itself the Al-Nusra Front said in statements on jihadist websites that the attacks sought revenge against the regime of President Bashar al-Assad for killing Syrians.
Little is known about the Al-Nusra Front, and the statements could not be independently verified. The group has claimed past attacks in similar posts.
Syria's widening insurgency has raised fears that Islamist extremists are playing a larger role in the fighting.
One attack that the Al-Nusra Front claimed responsibility was a raid last week on a pro-government TV station that left seven dead.
An Associated Press photographer said the attack on the Al-Ikhbariya TV station in the town of Drousha, about 14 miles south of the capital Damascus, left bloodstains on the ground and bullet holes in the walls. The attack heavily damaged five portable buildings used for offices and studios.
Al-Ikhbariya is privately owned, but strongly supports the regime.
Last month, two Al-Ikhbariya employees were shot and seriously wounded by gunmen in the northwestern town of Haffa while covering clashes between government troops and insurgents.
Much of the violence that has gripped Syria in the uprising has been sanctioned by the government to crush dissent. But rebel fighters are launching increasingly deadly attacks on regime targets, and several massive suicide attacks this year suggest Al Qaeda or other extremists are joining the fray.
Anti-regime activists put the death toll in Syria at more than 14,000.
The Associated Press contributed to this report.