Daniel Hernández To Be Honored at Obama's State of the Union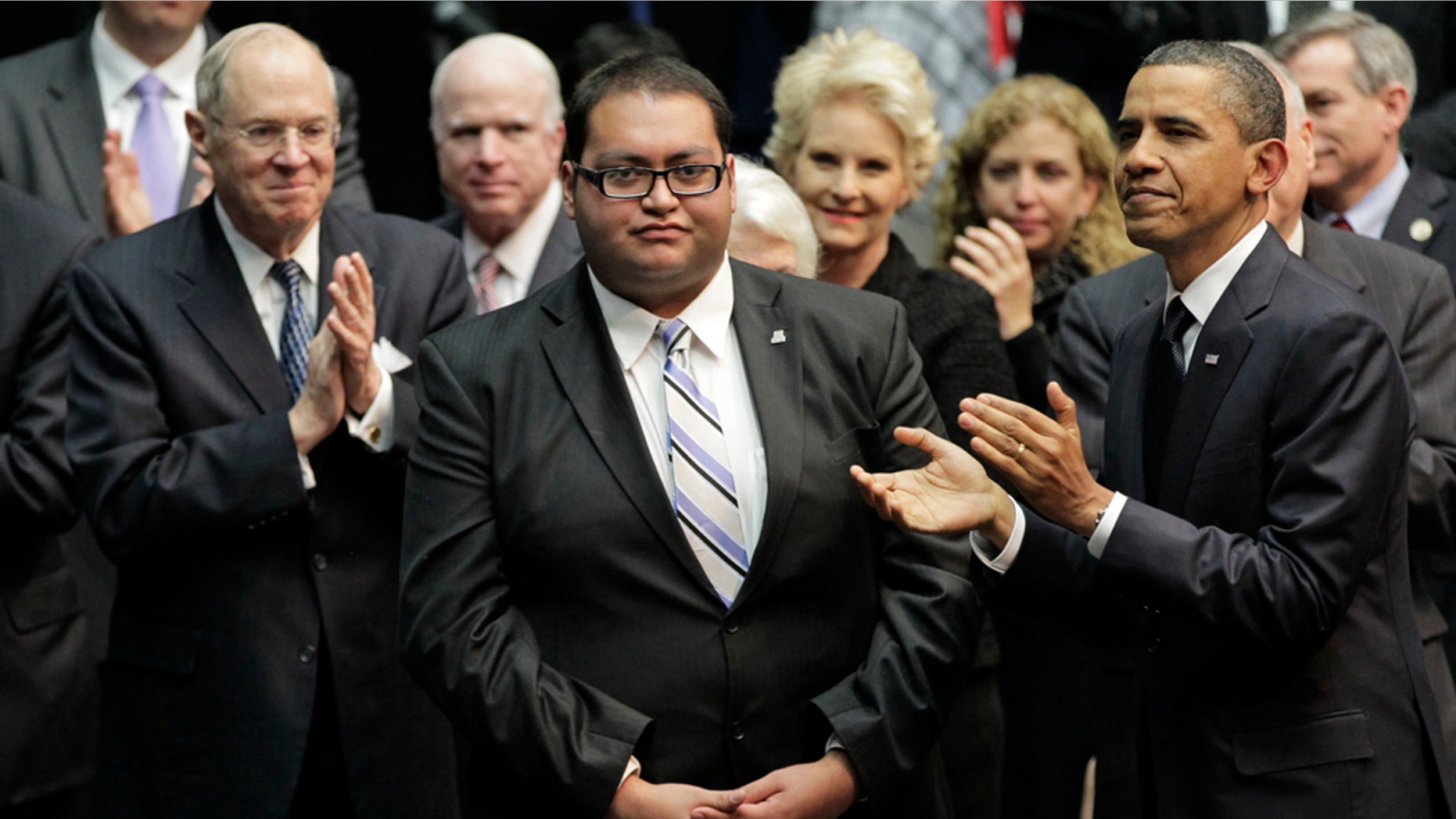 Daniel Hernández, the intern who is credited for helping save Congresswoman Gabrielle Giffords' life, will be honored during President Barack Obama's State of the Union address on Tuesday night.
Hernández, a University of Arizona Junior, will sit next to First Lady Michelle Obama, during the address which is coincidently the same day as his 21st birthday.
Hernández will be in Washington alongside his 61 year old father, also named Daniel Hernández, who will watch the procession from a White House monitor according to an interview with the Arizona Republic.
Hernández told the newspaper him and his father plan to tour the White House, the Capitol and monuments before returning to Tucson late Wednesday.
In an interview with Fox News Latino, Hernández spoke about the tragedy and opened up about himself and his family.
"My main goal was to try to make sure the congresswoman and everyone was ok," the University of Arizona junior said. "When I saw injured people I tried to tend to them as good as I could, until emergency personnel arrived."
Hernández' mother, Consuelo, is from Mexico and his father is from California. His mother came to the United States about a year before Daniel was born in Tucson, in 1990.
He still does not consider himself a hero.
"I look at the true heroism of Congresswoman Giffords, [District Manager] Ron Barber, [Community Outreach Coordinator] Gabe Zimmerman, who lost his life. and Pam Simon who was wounded," he said. "Those are the real heroes. True public servants, who spent their whole lives helping others."