Court Sides with Menéndez over Tea Party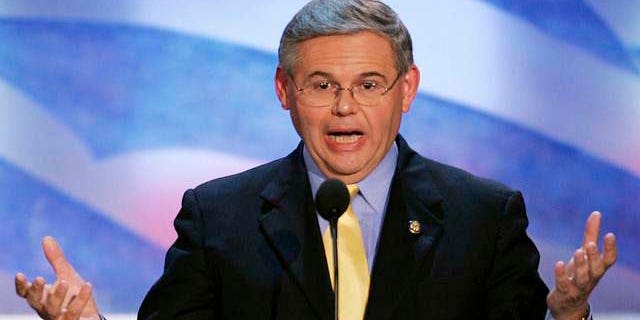 New Jersey's Supreme Court, handing a victory to Sen. Robert Menéndez, ruled today that a provision in state law that allows for the recall of member of Congress is unconstitutional.
The decision was a defeat for a state chapter of the Tea Party, which wants a recall of Menéndez, a Democrat who they say votes for too much spending and voted for the health care reform bill. They argued that it's up to states to regulate recall efforts because the U.S. Constitution is silent on the issue.
The court disagreed, with a 4-2 vote, and said that recalling a U.S. Senator is a federal matter.
New Jersey is one of 18 states that allows for recalls of state officials. Menéndez's attorneys said the state recall process does not cover U.S. senators.
Menéndez, who called the recall effort "a political stunt," is up for re-election in 2012.
Assemblyman John Wisniewski, the Democratic state chairman, accused the Committee to Recall Senator Menéndez of targeting him because he is Hispanic.
"One day these folks are trying to disprove human evolution, the next day they are challenging the constitutionality of the Constitution," he said in a written statement released after the group began the recall campaign. "These are radical people who chose Menéndez off of a list of Democrats because of the sound of his last name."
Efforts to reach the recall committee for comment were unsuccessful.
The recall committee has said it will be appeal to the U.S. Supreme Court.
The Associated Press contributed to this story.
Follow us on twitter.com/foxnewslatino
Like us at facebook.com/foxnewslatino