Cop who owned 3 Ferraris, a BMW convicted of stealing $277 in county gas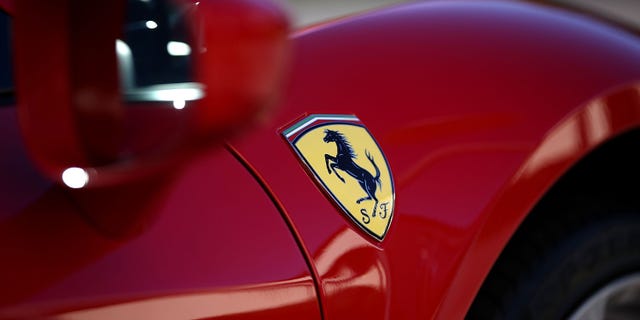 NEWYou can now listen to Fox News articles!
A Miami-Dade police officer may get up to five years in prison after making the county's gas pump his personal fueling station.
Sgt. Emil Van Lugo, an aficionado of extravagant cars, owned three Ferraris and his wife had a BMW. He was convicted and could face jail time for stealing $277.25 in county gas.
Lugo was captured on video making weekly trips to a county fuel depot and filling up his patrol car and two spare gas cans. Investigators said he stole gas for 50 consecutive weekends.
"Sadly, Sgt. Van Lugo cared more about cheating the county out of a few dollars to fuel his stable of cars than he did about his oath to uphold the law," Miami-Dade State Attorney Katherine Fernandez Rundle told The Miami Herald.
Lugo, who was with the police department for about 16 years, earned about $130,000 a year. He has said that he's been able to afford the Ferraris because they are pre-owned. He insists they sit in garage and he does not drive them.
He drove a 2007 Ford Crown Victoria for work.
During the weeklong trial, his defense attorney argued that Lugo would never pour lower grade gasoline in his wife's high-end car. Lugo has insisted that gasoline in the containers were never used for his personal cars.
It took the jury a bit more than two hours to charge Lugo with third-degree felony, and he faces up to five years in prison. He's currently out on bail awaiting sentencing.
Lugo's attorney, David Edelstein, told the Herald he thinks Lugo can win the case on appeal because the judge refused to allow a Ferrari mechanic to testify about the fueling habits of high-end car enthusiasts.
Like us on Facebook
Follow us on Twitter & Instagram