Colombian President Santos to undergo tests in U.S. amid cancer relapse concerns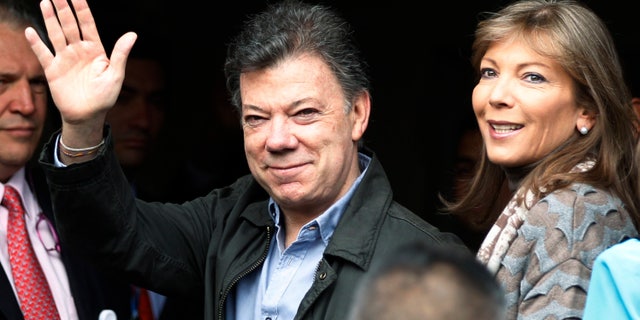 Colombian President Juan Manuel Santos, who underwent surgery to remove a cancerous tumor on his prostate in 2012, went to a hospital in Bogotá Tuesday for further tests after clinical exams showed signs of a possible relapse.
After the checkup, "El Tiempo" reported, doctors at the Santa Fe Foundation reported that Santos reported an increase in "prostate antigen," a protein that when it becomes elevated becomes a marker for cancer patients.
In a press conference, the physicians who examined him said that the president should undergo further testing and recommended that he travel to the Oncology Institute of Johns Hopkins Hospital in Baltimore.
The president will travel Wednesday and will be tested on Thursday.
After knowing the results, Santos said he is confident that "the results of these new tests will be positive." The president plans to return to the country on Friday.
During his trip to the United States will also meet with representatives of the Democratic and Republican parties to discuss the new peace agreement reached with the FARC guerrillas, for which he won the Nobel Peace Prize just last month.
EFE contributed to this report.