Colombia passes Peru in extension of coca crops, UN agency reports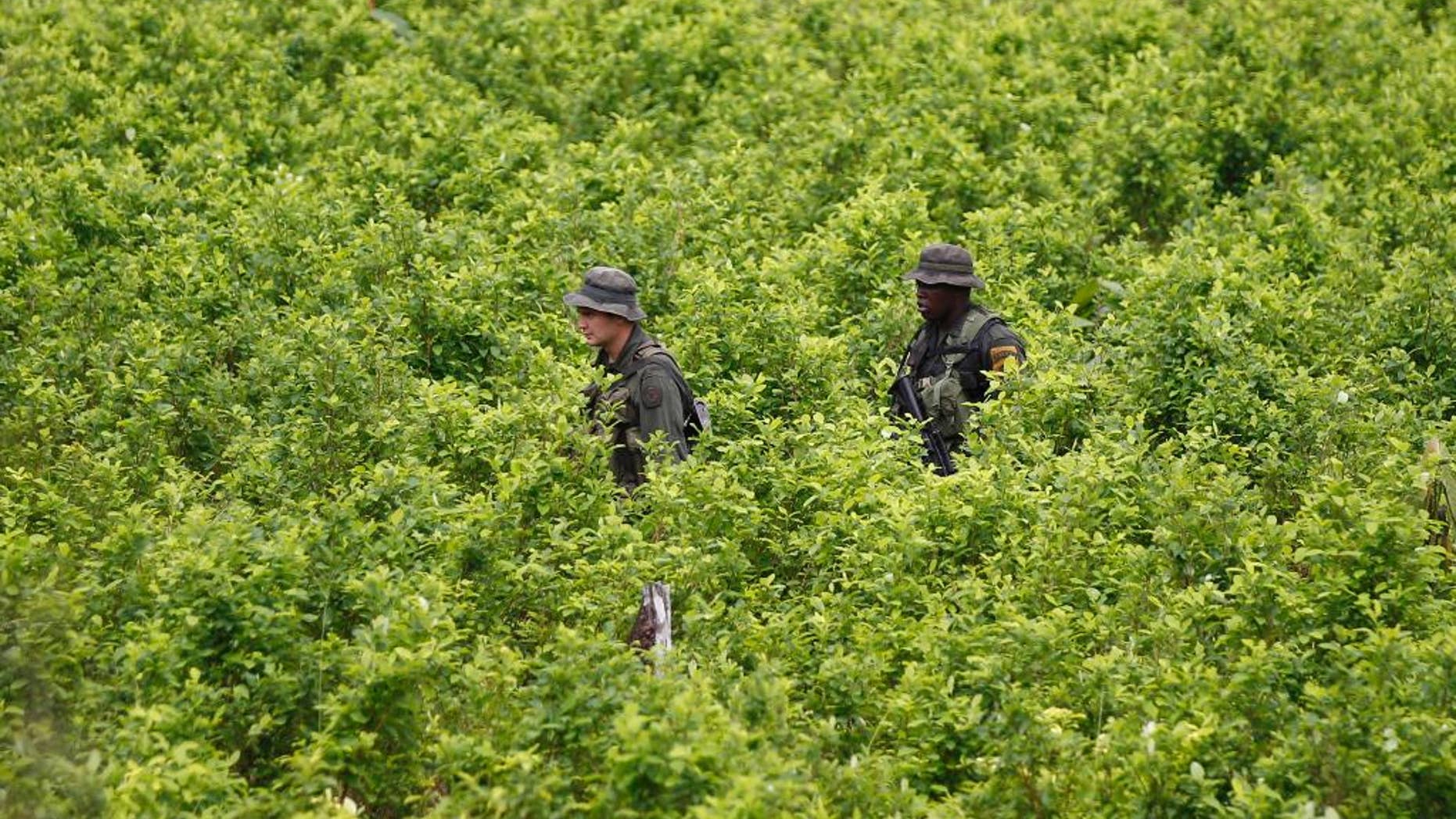 LIMA, Peru – The United Nations says Colombia has surpassed Peru in land under coca cultivation, with Peru experiencing a 14 percent drop in acreage for the plant used to make cocaine.
The U.N. annual report released Wednesday puts Peru's crop at 42,900 hectares (67 square miles). It's the fourth straight year of decline.
Two weeks ago, the U.N. said Colombia's coca acreage skyrocketed in 2014 to 69,000 hectares (108 square miles). That's in large part because of reduced aerial spraying. Peru only eradicates manually.
The U.N. does not estimate cocaine production for Peru, however. Much of its crop is more mature and higher yielding than Colombia's.
Peru also does not eradicate in the Apurimac, Ene and Mantaro river valley, the world' leading coca-growing region.