Claims that 'Chapo' Guzmán wanted to take on ISIS appear to be hoax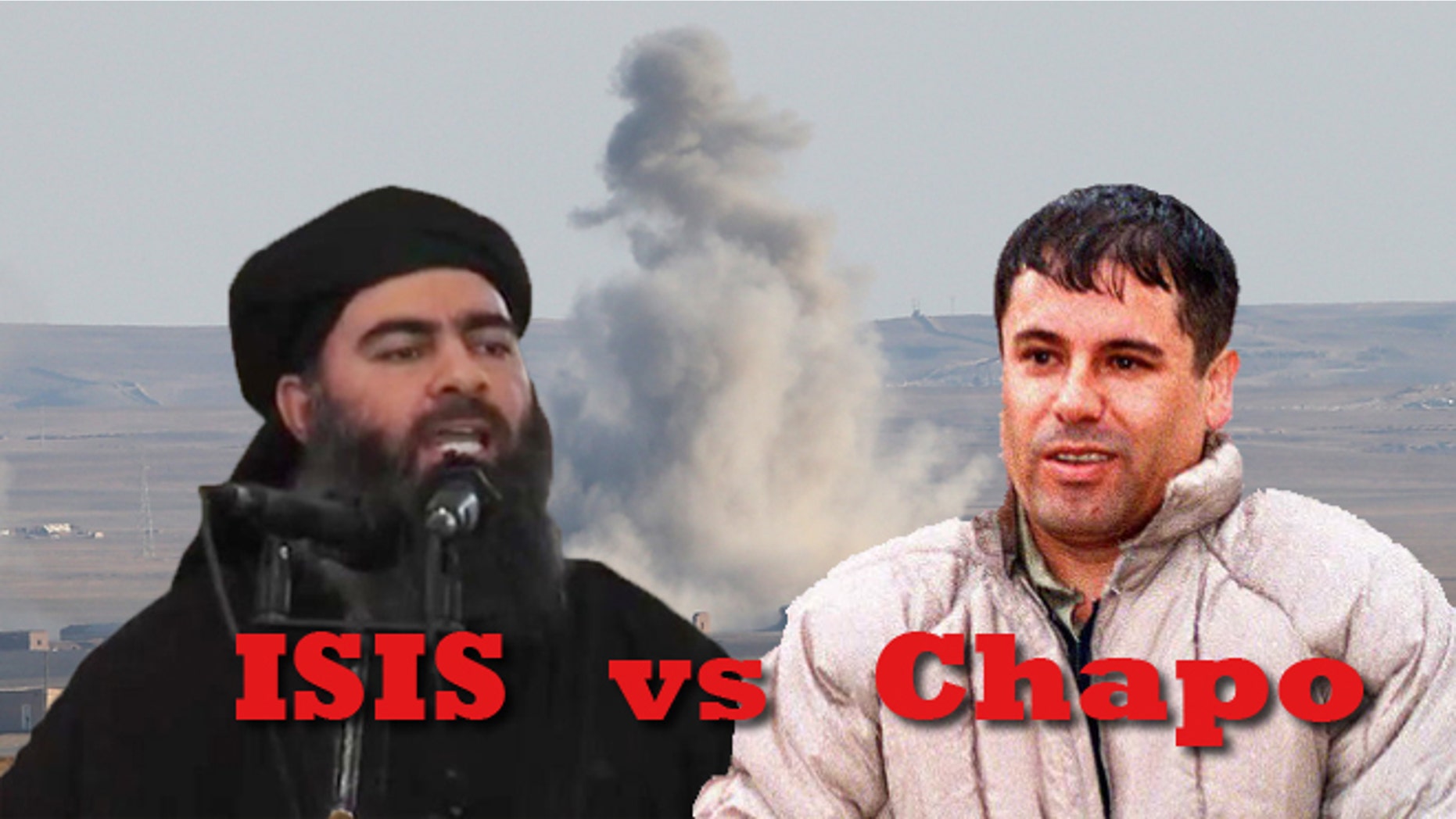 *This story was updated on Dec. 11 to reflect that writer Steve Charnock says that the El Chapo vs. ISIS story was a hoax.*
A satirist told the Daily Mail online that a letter claiming that the world's most powerful drug trafficker was threatening to kill the head of ISIS was a hoax.
"My men will destroy you. The world is not yours to dictate. I pity the next son of a whore that tries to interfere with the business of the Sinaloa Cartel. I will have their heart and tongue torn from them. It looks like it's on," the letter by Joaquín "El Chapo" Guzmán allegedly said.
But a writer named Steve Charnock claims he made up the story, which was first reported by the website Cartel Blog. The story was picked up by a number of national media outlets, including Fox News Latino.
"We just thought it would be funny," he told the Daily News Friday. "But I guess we made some of the quotes just a little too real."
Efforts by Fox News Latino to reach the Cartel Blog to authenticate the report were unsuccessful. Charnock, who is based in Britain, did not return emails from Fox News Latino seeking comment.
Guzmán was said to have sent a harshly-worded warning via email to ISIS leader Abu Bakr Al Baghdadi about messing with the cartel's business.
"You [ISIS] are not soldiers," Guzmán purportedly wrote. "Your god cannot save you from the true terror that my men will levy at you if you continue to impact my operation."
The Sinaloa Cartel is considered the world's largest drug trafficking organization, with operations running throughout the Americas, Europe, Africa, Australia and Asia. In the Middle East, the cartel has become a major provider of cocaine, ecstasy and other so-called party drugs to oil-rich princes and businessmen throughout the region.
Cartel Blog is standing by the story, calling the threat "legitimate."