Church leader guilty of funneling $35 million to wife's pop music career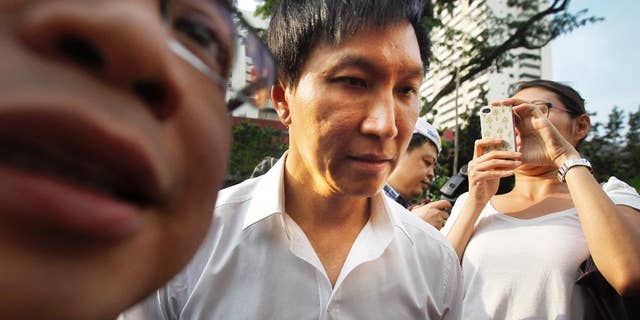 SINGAPORE – The founder of a popular Singapore church has been found guilty of misappropriating about $35 million in donations to support his wife's singing career in Asia before helping her break into the U.S. market for evangelization purposes.
Kong Hee, the founder and senior pastor of City Harvest Church, was found guilty Wednesday with five other church leaders of stealing 24 million Singapore dollars ($17 million) designated for building and investment-related purposes through sham bond investments. The State Court also found that they used another 25 million dollars ($18 million) to hide the first embezzlement from auditors.
No date for sentencing has been set yet. The penalty for criminal breach of trust is a maximum of life sentence.