Chinese suspect accused of killing nephews in Calif. agrees to return to US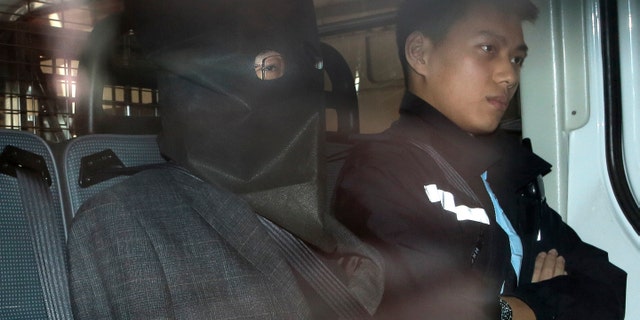 NEWYou can now listen to Fox News articles!
A Chinese man agreed in a Hong Kong court Thursday to be sent back to the U.S., where he is wanted by authorities in connection with the slayings of his teenage nephews.
Shi Deyun signed a document in a magistrates' court giving consent for his extradition.
U.S. police last month found the boys, who were 15- and 16-years-old, in their Arcadia, California, home with head trauma.
Investigators believe Shi killed them and then tried to flee to China. They said he assaulted his wife, who is the sister of the dead teens' father, the day before, after learning she wanted a divorce.
Hong Kong police arrested Shi, 44, on Jan. 24, after he arrived in the semiautonomous southern Chinese city on a flight from Los Angeles.
Shi, looking at the floor, nodded when asked by Magistrate Jason Wan if he had read and understood the agreement to surrender him to the United States.
A date for Shi's return has not been set because it still needs signed authorization from Hong Kong's top leader, Chief Executive Leung Chun-ying.