China implements UN sanctions against North Korea, as Trump trade probe looms
In an unprecedented move against North Korea, China on Monday issued an order to carry out the United Nations sanctions imposed on the rogue regime earlier this month.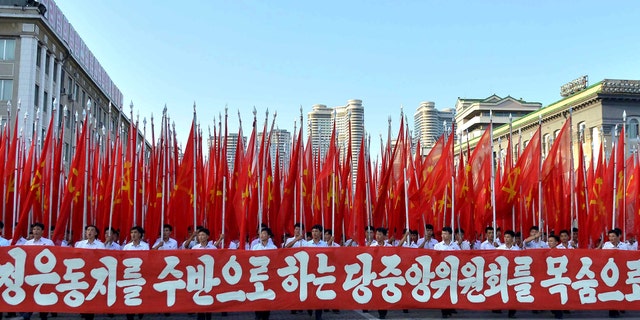 China made the announcement amid not only Pyongyang's escalating war of words with the United States regarding the North Korea nuclear missile program, but also as President Trump was reportedly set to order an investigation into China's trade practice -- a probe which could lead the U.S. to levy its own sanctions on Beijing.
Trump has sought China's help in dealing with North Korea, as China has remained one of the last defenders of dictator Kim Jong Un and could apply enormous financial pressure should it turn on the North Korean leader.
But in recent months, Trump has grown increasingly wary of getting any substantial aid from China, leading to the trade probe, as Axios has reported. Trump, as a presidential candidate, heavily criticized China, only to initially soften his tone upon winning the White House.
Trump tweeted Monday he was set to "focus on trade," but didn't specifically cite China.
Just hours before Trump was believed ready to announce the trade investigation, however, China's Commerce Ministry on Monday announced that all imports of coal, iron ore, lead concentrates and ore, lead and seafood from North Korea would be banned.
There was some disagreement about when the sanctions would go into effect. The Associated Press reported the ban would start at midnight on Sept. 5, but Reuters wrote it could begin as early as Tuesday.
The U.N. Security Council unanimously approved the tough new sanctions on Aug. 5 in a bid to punish North Korea for its escalating nuclear missile programs. The sanctions include a ban on exports valued at more than $1 billion.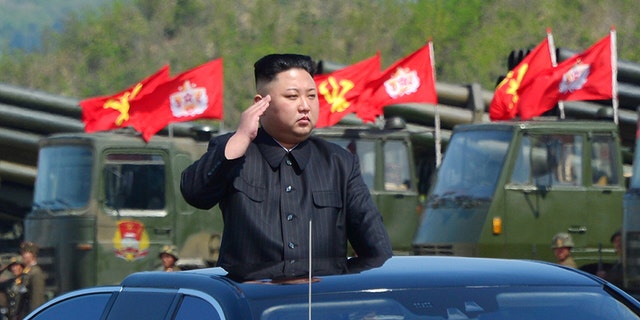 The U.S.-drafted resolution looks to increase economic pressure on North Korea in an attempt to open up negotiations on the nuclear missile program.
U.S. Ambassador to the U.N. Nikki Haley praised the resolution, calling it "the single largest economic sanctions passage" against Pyongyang.
However, she cautioned other council members that sanctions were not enough: "We should not fool ourselves into thinking we have solved the problem, not even close."
The Associated Press contributed to this report.