Chile's president discusses urgent measures for conflictive region after deadly attack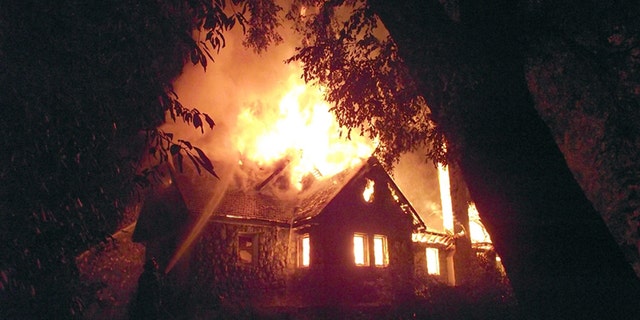 SANTIAGO, Chile – A string of arson attacks in a remote southern region of Chile where Mapuche Indian farmers are pitted against landowners and the forest industry has led to calls for the government to declare a state of emergency in the area.
In the latest attack, an elderly couple was burned alive in the remote southern region of Araucania on Friday while trying to defend their home. Their family's vast landholdings had long been targeted by Mapuche Indians who claim ancestral rights over the land.
President Sebastian Pinera flew to the scene shortly after the attack, doubled the number of police agents in the region to 400 and announced tough new security measures. They include the application of Chile's tough anti-terror law, which dates back to the late Gen. Augusto Pinochet's 1973-1990 dictatorship and allows for suspects to be held in isolation without charge, and for the use of secret witnesses and telephone taps that have been discredited by Chile's courts in previous cases of Mapuche violence.
But despite the government's tough stance, police reported six more arson attacks over the weekend, the burning of a lumber truck and an abandoned house by unidentified groups.
"For now, we think the anti-terrorist law is the most efficient," Interior Minister Andres Chadwick said after meeting with Pinera, police chiefs and Cabinet ministers on Sunday.
"What we have here is a terrorist movement that is launching attacks in different places and in precise ways, and that's why we need police action and the collaboration of all citizens," Chadwick said. "We're not ruling out using any other legal tool provided by the constitution," a reference to the state of emergency.
Although no one has claimed responsibility for Friday's deadly attack and some Mapuches called it senseless and abhorrent, local business and land owners say they've had enough. Right-wing politicians are demanding the government take strong action against the perpetrators and act to guarantee safety by declaring the state of emergency.
Under Chilean law, a state of emergency can be declared in instances of internal war or serious local strife. It allows the president to ban meetings and demonstrations and restricts movement of citizens for 15 days.
Pinera inherited the conflict in Araucania from successive administrations that, like his, have also been unable to successfully address land claims that have erupted in clashes with police.
Human rights and Mapuche groups criticize the use of the anti-terror law, calling it an abuse of power and say the government should instead focus on reaching out to the Mapuche.
Demands for land and autonomy date by the Mapuche date back centuries. They resisted Spanish and Chilean domination for more than 300 years before they were forced south to Araucania in 1881. Many of the 700,000 Mapuche who survive among Chile's 17 million people still live in Araucania.
A small fraction have been rebelling for decades, destroying forestry equipment and torching trees. Governments on the left and right have sent in police while offering programs that fall far short of their demands.
"The rise in demonstrations by our Mapuche communities are due to the lack of justice and the rejection of any type of productive dialogue on the restitution of our territory," Mapuche leader Juana Calfunao wrote in Mapuexpress, an online site that reports on the issues of the Mapuche.