Central American country records rare day without a killing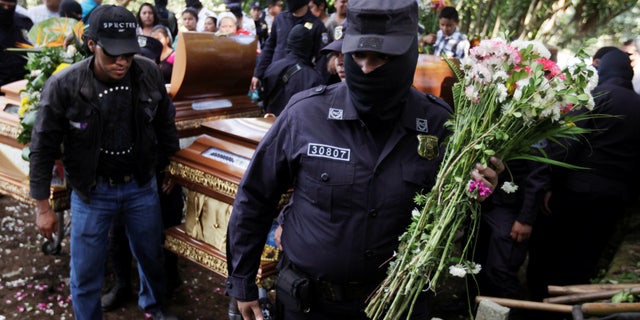 NEWYou can now listen to Fox News articles!
El Salvador, one of the world's deadliest countries, has recorded a rare day without a single homicide.
National Civil Police commissioner Howard Cotto said at a news conference Thursday that no murders were reported the previous day in the gang-plagued Central American nation.
LATINO PASTOR ONCE CRITICAL OF TRUMP INVITED TO INAUGURATION DAY CEREMONY
The last time the country went a full day without any killings was Jan. 22, 2015, according to records kept by The Associated Press. It also happened once in 2013 and on two days the year before that.
The nation of about 6 million people averaged 14.4 murders a day last year.
Killings peaked at 104 per 100,000 residents in 2015, the highest rate for any nation not in open war that year.
Homicides fell by about 20 percent in 2016, but it was still one of the most violent countries with 81.2 murders per 100,000 residents.
Warring gangs known as "maras" are involved in drug trafficking, organized crime and extortion rackets in the country.