Castro 'heir,' once seen as moderating force, takes hard line on US-Cuba relations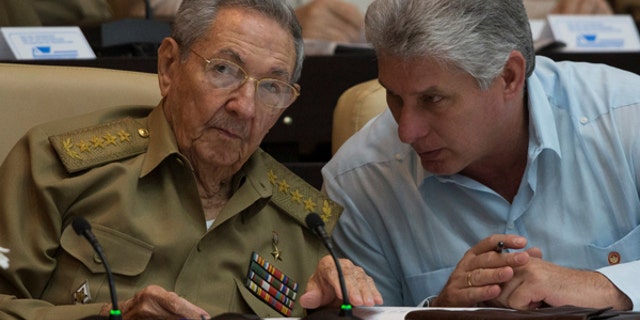 Miguel Díaz-Canel, Cuba's vice president and likely successor to leader Raúl Castro, has been portrayed as a quiet, moderate politician who favors the continuing easing of tensions with the United States and a move away from the hard-line, communist rhetoric of late Cuban strongman Fidel Castro.
But a newly released video of a private meeting with Cuban Communist Party members that has quickly spread across social media shows that Díaz-Canel may be more like Fidel than many people assume.
In the video, which was recorded in February but only published this week by Cuban dissident Antonio Rodiles, Díaz-Canel lays out his own rigid ideology – slamming dissidents, independent news outlets and numerous European embassies for allegedly working to subvert the Castro regime and making it clear that he sees very little benefit in working to ease the decades-long animosity between Havana and Washington.
"The U.S. government ... invaded Cuba, put the blockade [embargo] in place, imposed restrictive measures. Cuba did not do any of that, so in return for nothing they have to solve those asymmetries if they want relations and if they want normalization of the relations," Díaz-Canel said in the video, which was published by the Miami Herald. "We do not have to give anything in return."
In a historic moment that thawed decades of Cold War animosity, Cuba and the U.S. re-established diplomatic ties in 2015 and have slowly worked to normalize issues like travel, money exchange and information sharing. The historic rapprochement, however, has still not brought an end to the U.S. embargo imposed on the communist island since 1962.
Díaz-Canel has been mentioned as the front-runner to replace current Cuban President Raúl Castro – himself sometimes seen as a moderating force compared to his older brother – when Castro retires from the post in 2018. And many observers, both on and off the island, were hopeful that the vice president would continue to improve relations with the United States.
The video, however, seems to indicate that Díaz-Canel is less than enthused by the rapprochement taken by the U.S. under former President Barack Obama – calling it a different way of advancing "the destruction of the revolution" and warning of an "American design" of "political and economic conquest." To back up his claims, Díaz-Canel showed a PowerPoint presentation that included Obama's 2016 visit to the island, business pitches harking back to the decadence of pre-Castro Cuba and even the extravagance of last year's Halloween parade.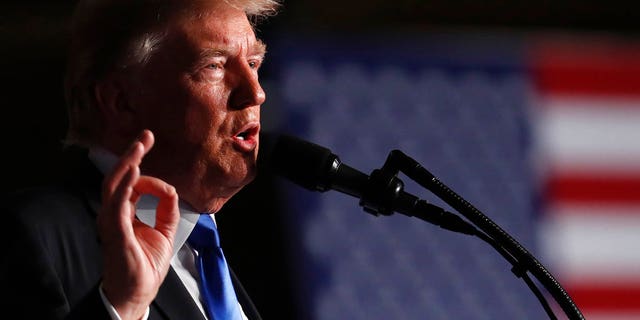 While the language and rhetoric may be different, Díaz-Canel's sentiments bear similarities to those of President Trump, who has pushed his own hard-line approach toward Cuba.
In June, Trump announced he was tightening travel restrictions for Americans that had been loosened under Obama and also banning U.S. business transactions with the Cuban state to cut going to the Castro regime and pressure the government to let the country's nascent private sector grow.
"Effective immediately, I am canceling the last administration's completely one-sided deal with Cuba," Trump said during a speech in Miami. "I keep my promises…And now that I am your president, America will expose the crimes of the Castro regime."