Cartel boss' 7-year-old stepson, a U.S. citizen, kidnapped in Mexico, report says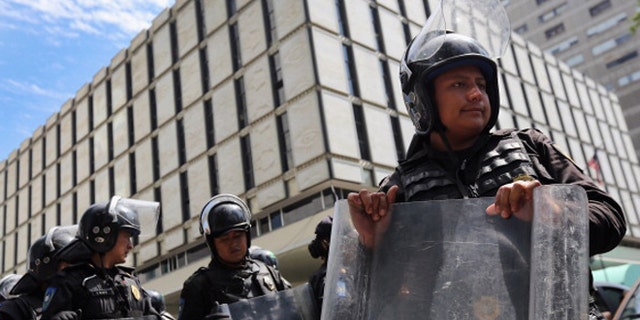 A U.S. citizen child was kidnapped in Mexico by drug cartel members who demanded ransom, then dropped him off unharmed at a shopping mall, reports Breitbart News.
The kidnapping of the 7-year-old sparked a joint U.S.-Mexico investigation and a scramble to find the child, the news outlet reports.
Investigators believe the kidnapping, which lasted about six hours, may be related to a struggle between cartels.
Police learned that the boy's mother and stepfather had been involved in organized crime and the drug business. The mother, Patricia Rentería Martínez, served three years in prison for organized crime activity, according to Breitbart.
Drugs and money were found during her arrest, and she was with her husband, José Isidro Cruz Villarreal, a notorious Los Zeta cartel boss. Rentería is believed to have a criminal record dating back at least 12 years.
Investigators believe the kidnapping of stepson may have been revenge.
Rentería, 34, told authorities at the attorney general's office in Nuevo León that her son was kidnapped after her car was intercepted en route to school.
Breitbart said three men dressed in black exited the car, and one brandished a gun before taking the boy.
Rentería said she then received a call from a man who claimed to be from a rival drug cartel, demanding money. The amount was not disclosed, nor was the identity the cartel of the kidnappers' purported cartel.
The kidnapping let to an intense search involving the Nuevo León Attorney General's office, the public safety secretary, Mexican state and local law enforcement officers, the FBI and other U.S. officials.
Like us on Facebook