Car Bomb Kills 13 Outside Iraqi Restaurant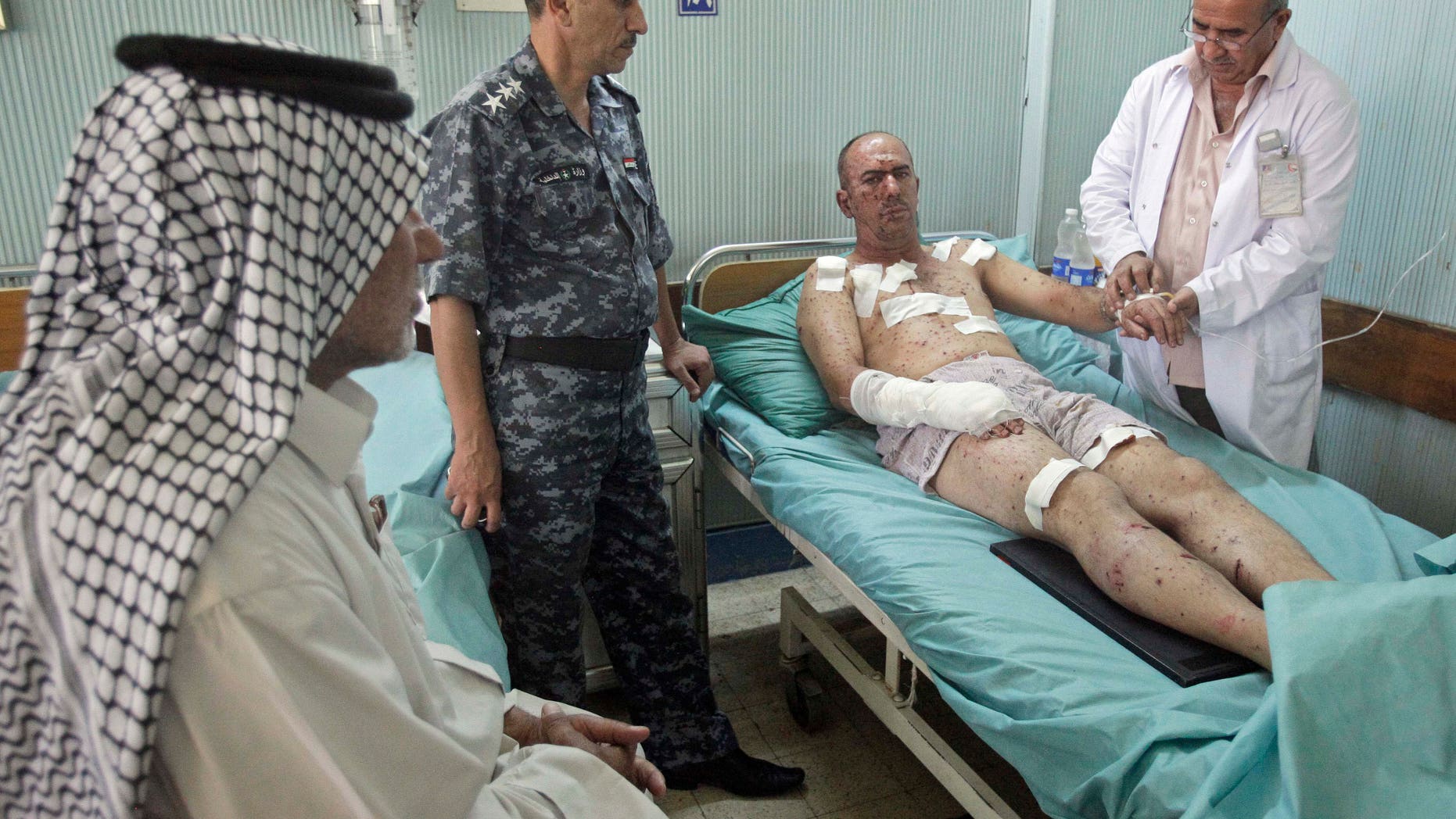 Baghdad – A car bombing Wednesday morning killed 13 people and wounded scores of others in southern Iraq as the blast went off outside a restaurant where local police were having breakfast, officials said.
It was not immediately clear how many police were among the dead.
The blast, shortly before 8 a.m., also wounded 41 people, said Dr. Zuhair al-Khafaji of the Hillah hospital, where the wounded and dead were taken. The explosion happened just south of Hillah, in the town of al-Shumali, about 55 miles (90 kilometers) south of Baghdad.
A police official at the scene put the death toll at 11 and confirmed 41 were wounded. Conflicting death tolls are common immediately after large attacks in Iraq. The police official spoke on condition of anonymity because he was not authorized to release the information.
Meanwhile, a roadside bomb targeting a security patrol in western Iraq killed two soldiers and wounded nine others, two officials said.
That blast took place near the town of Habbaniyah, 50 miles (80 kilometers) west of Baghdad, in Iraq's Sunni-dominated Anbar province where insurgents frequently attack security forces who have worked with the U.S. military.
Both officials spoke about the Anbar attack on condition of anonymity because they were not authorized to talk to the media.