Car bomb explosion outside luxurious hotel in Libyan capital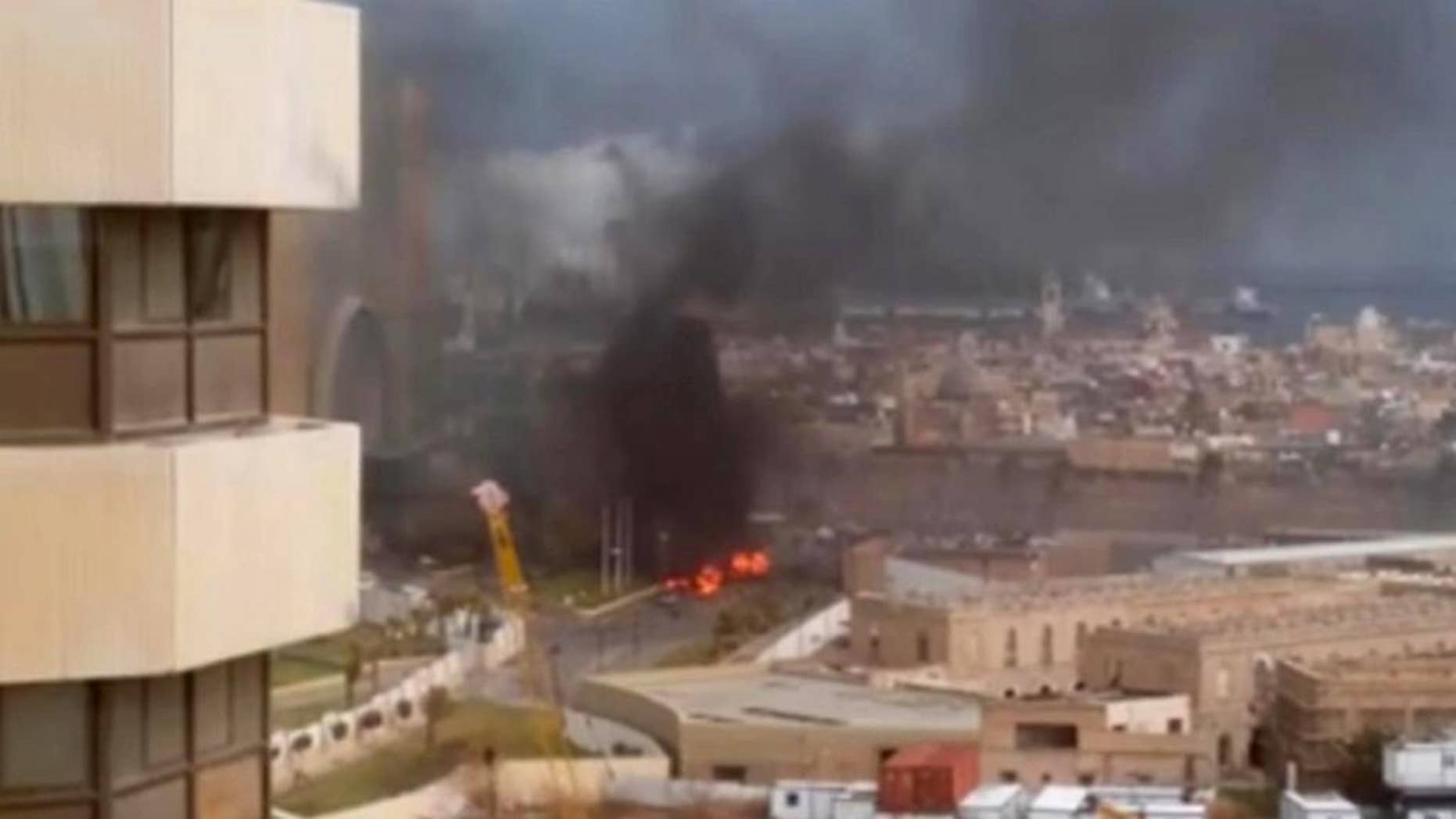 TRIPOLI, Libya – A Libyan security official says a car bomb exploded outside a luxurious hotel in the capital Tripoli.
The official says the bomb exploded outside the Corinthia hotel early Tuesday morning, rocking Tripoli's old city.
The official provided no further information. He spoke on condition of anonymity because he was not authorized to speak to the press.
Tripoli has been hit with series of car bombs and shooting incidents. Most recently a guard was killed in a shootout outside the UN headquarters.
Since the ouster and killing of Libyan dictator Moammar Gadhafi, the country has been torn among competing militias and tribes vying for power. Libya's post-Gadhafi transition has collapsed, with two rival governments and parliaments — each backed by different militias — ruling in the country's eastern and western regions.