Canadian miner backs out of Colombia after kidnapping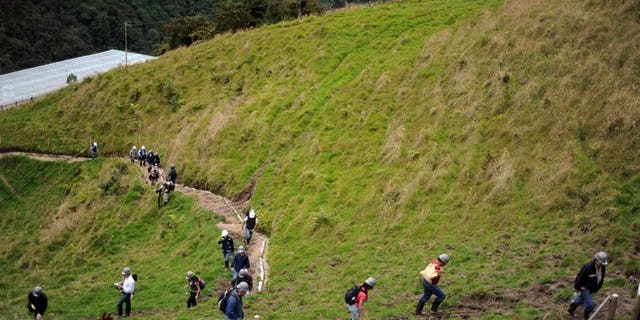 OTTAWA (AFP) – A Canadian gold exploration company has abandoned its rights to a mining area in northern Colombia where one of its engineers was kidnapped by rebels.
Braeval Mining Corporation said in a statement that it has "given cancellation notice to the respective owners of the titles covering the Snow Mine property in Colombia."
It said it was cancelling an option to acquire the mining rights because of "unfavorable market conditions, and plans to refocus its efforts on its other projects."
Tuesday's statement did not mention the kidnapping.
Jernoc Wobert, 47, was abducted by ELN rebels in January along with two Peruvians and three Colombians also working for Toronto-based Braeval Mining, which has been prospecting for gold and silver in northern Colombia.
The South Americans were released a month later, but the ELN -- Spanish for National Liberation Army and the smaller of Colombia's two leftist rebel groups -- has held onto the Canadian.
In early June, the rebel group said it was willing to release Wobert soon but it has yet to make such a move.
The government of Colombian President Juan Manuel Santos is holding peace talks with the country's largest leftist rebel group, the Revolutionary Armed Forces of Colombia, or FARC, but so far has rebuffed ELN overtures for talks.
Santos has said he was interested in starting a dialogue with the ELN but would not enter into any negotiations until the group had released all hostages and stopped kidnapping.
He has also specifically urged the ELN, which has some 2,500 fighters, to release the Canadian engineer.
The ELN has accused Braeval of seizing mining rights from rural communities through corruption.