Canada drivers blue over uniform's hockey rival colors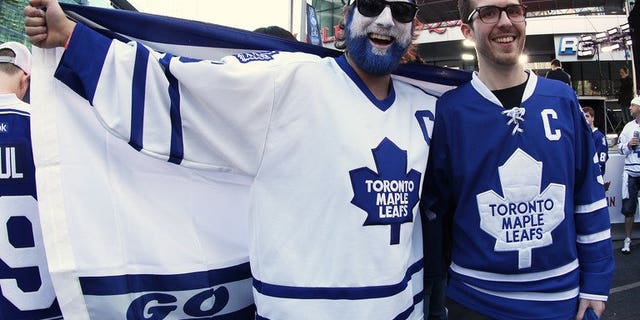 OTTAWA (AFP) – Toronto transit workers on Tuesday rejected a proposed new uniform, saying it looks too much like the jersey of a longtime hockey rival, the Montreal Canadiens.
Sketches of the uniforms with the similar red, white and blue colors of the Canadiens circulated in the local media, prompting the city's transit union to take a stand on behalf of its members.
"The colors are unsuitable," union spokesman Bill Reno told AFP. "Our members, especially those who were born and raised in Toronto and are hockey fans, object to wearing Montreal Canadiens colors."
"Toronto is a hockey city like Montreal and this is a longtime hockey rivalry that is rearing its head again."
The union said bus drivers, as well as subway and streetcar operators and other transit workers, would boycott the new uniforms if they are brought in next year.
"The incorporation of some red is meant to reflect the TTC's traditional color and that of the Canadian flag," Toronto Transit Commission head Andy Byford said.
"For what it's worth, though, I have favored a predominantly blue uniform from the start as I see this as professional, modern and smart."
Blue and white are also the colors of the Toronto Maple Leafs.
The Canadiens-Leafs rivalry is the oldest in the National Hockey League, dating back to the league's beginnings in 1917. The two teams met 15 times in the playoffs from 1944 to 1978.
It is also symbolic of the rivalry between Canada's two largest cities, Toronto and Montreal, and early on the allegiances of fans across Canada were determined by language: English for Toronto versus French for Montreal.
The TTC last redesigned its uniforms in the 1990s. The new uniforms would replace the current grey slacks with a light blue shirt and maroon coats worn by Toronto's more than 10,000 transit workers.
Byford noted that the final design "has not been agreed upon," and promised more consultation with his workforce.