California university art class requires students to get 'naked' for passing grade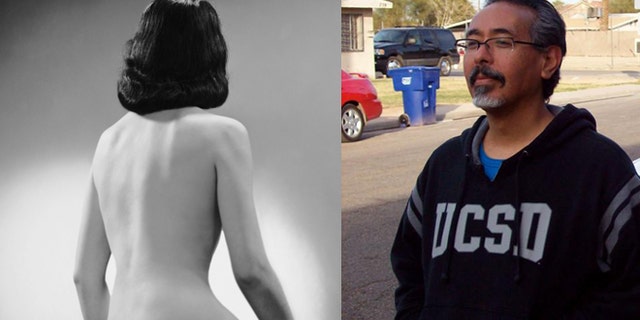 NEWYou can now listen to Fox News articles!
An upper-level course in the Department of Visual Arts at the University of California, San Diego requires the students to go "naked" in order to earn a passing grade, and some people aren't happy about that.
One parent of a shy female student told local KGTV, "To blanketly say, 'You must be naked in order to pass my class' — it makes me sick to my stomach."
The class, which is an elective called "Performing the Self," is taught by Ricardo Dominguez, an associate professor at UCSD, and it's described on the department's website as "using autobiography, dream, confession, fantasy or other means to invent one's self in a new way, or to evoke the variety of selves in our imagination, the course experiments with and explores the rich possibilities available to the contemporary artist in his or her own persona."
The portion of the class drawing fire is the "erotic self" assignment which, according to the New York Daily News, asks students to "create a gesture that traces the outlines or speaks about your 'erotic self(s).'"
For the presentation, all the students, as well as the professor himself, strip naked in a candlelit classroom.
"It's all very controlled," Dominguez told KGTV, adding that in 11 years of teaching the course with the assignment, he had never received a complaint about it.
"It's a standard canvas for performance art and body art," Dominguez said. "If they are uncomfortable with this gesture, they should not take the class."
Most people on social media echoed her outrage, but former students defended the class, saying that students have a choice of actually stripping down or turning in something "emotionally naked."
"Every student but one chose to do the nude performance," former student Michelle Currier posted. "It was uncomfortable for some of us but we were adults and knew what we were getting ourselves into from day 1 of the class."
The mother who spoke to the TV station while remaining anonymous, was not convinced.
"It's just wrong," she said. "This is a memory that my daughter's going to carry with her for the rest of her life."
Dominguez is no stranger to controversy. A few years ago he helped create the Transborder Immigrant Tool, a cell-phone GPS tracker designed to help people crossing into the U.S. illegally find their way across the border, while feeding them lines of poetry.
The device drew fire from many in the media and prompted an investigation by the FBI Cyber Crime division.
Like us on Facebook