Bus plunges into gorge in eastern India, killing 11 passengers and injuring dozens of others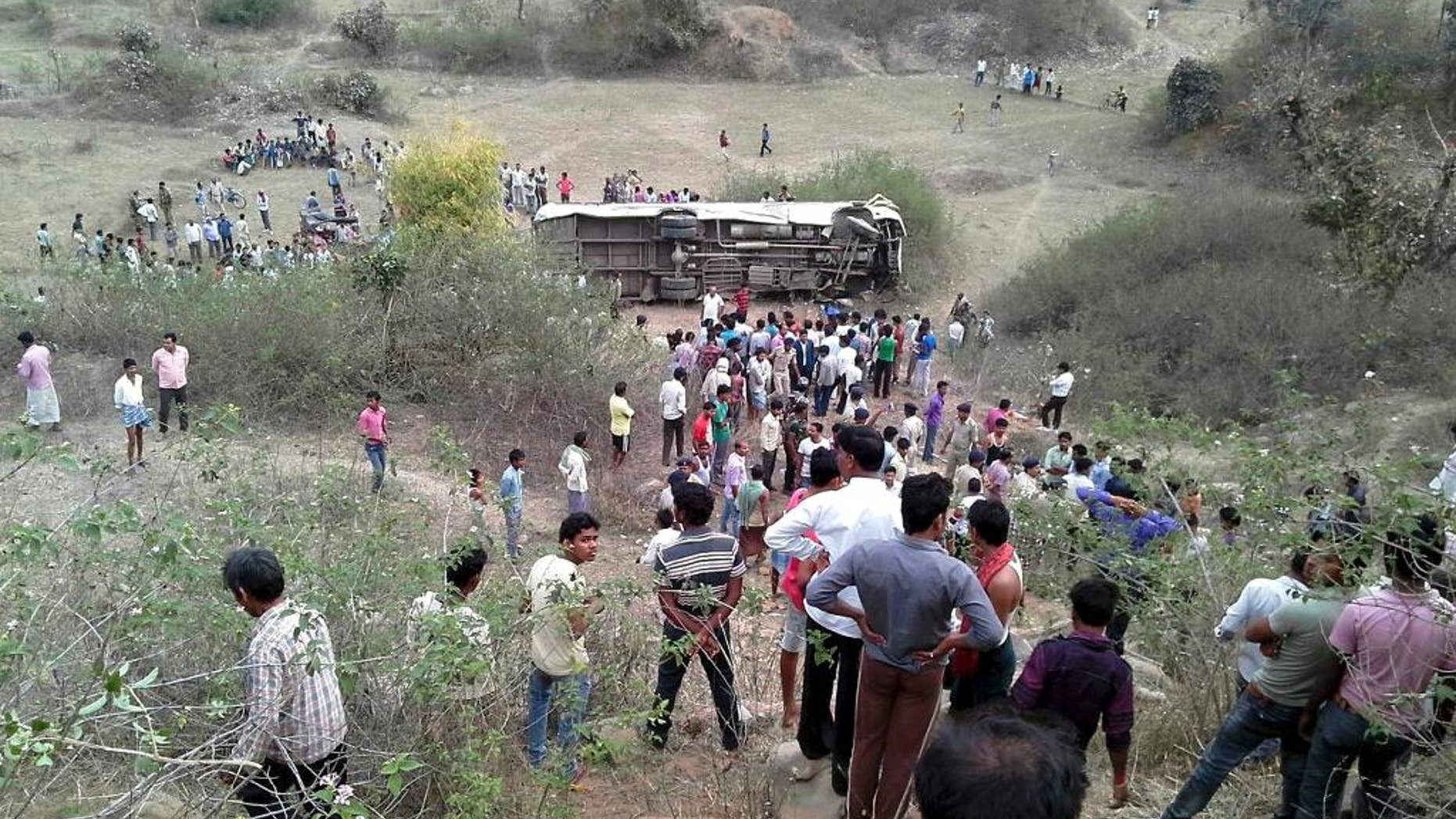 PATNA, India – Police say at least 11 people were killed when a bus veered off a mountain road and plunged into a gorge in eastern India.
Police superintendent Priyadarshi Alok said 26 other passengers were injured in the early Monday accident in Garhwa district of Jharkhand state.
The bus from Raipur city was headed to a town in the neighboring state of Bihar when the accident happened.
Alok said the driver lost control of the bus while negotiating a sharp bend in the road. The bus rolled off the road into the gorge and overturned.
India has the world's deadliest roads, with more than 110,000 people killed annually. Most accidents are blamed on reckless driving, poor road maintenance or aging vehicles.