BSkyB profits rise, sports battle looms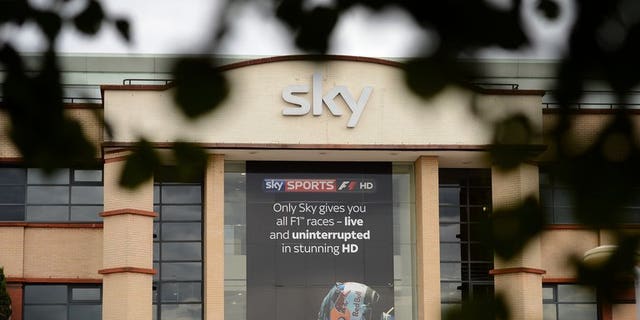 NEWYou can now listen to Fox News articles!
LONDON, England (AFP) – British pay-TV giant BSkyB said on Friday that annual net profits rose eight percent, boosted by rising revenues and customer numbers.
Profit after tax climbed to ??979 million ($1.5 billion, 1.1 billion euros) in the group's financial year to the end of June.
That compared with ??906 million in 2011/2012, BSkyB said in a results statement. Revenues grew seven percent to ??7.235 billion.
BSkyB, which is 39-percent owned by Rupert Murdoch's News Corp, gained a net 341,000 retail subscribers in the three months to June, giving it a total of 11.2 million customers.
"We have had another very good year of growth," said chief executive Jeremy Darroch.
He added: "The strength of our financial performance is a result of our successful transition to more broadly-based growth and sustained investment to create a better service and wider range of products for customers."
The group's products include English Premier League football and blockbuster movies, as well as Internet and telephone services.
However, the group's share price fell in early afternoon deals on Friday as investors showed concern over the prospect of greater competition in the pay-TV sector.
The shares were down four percent at 816 pence on London's FTse 100 index, which was 0.41 percent lower at 6,561.14 points.
British telecoms company BT will launch its own live television sport channels soon, in a direct challenge to Sky's dominance of pay-TV sport.
"The results are rather better than the early share price reaction would suggest," said Richard Hunter, head of equities at Hargreaves Lansdown Stockbrokers.
He added: "However, the spectre of BT's current strength is looming large and despite the fact that Sky has clearly come out fighting, investors are currently favouring BT."
BT will begin televising some live English Premier League football matches next month.