Brussels mayor says city can never go back to being 'normal' again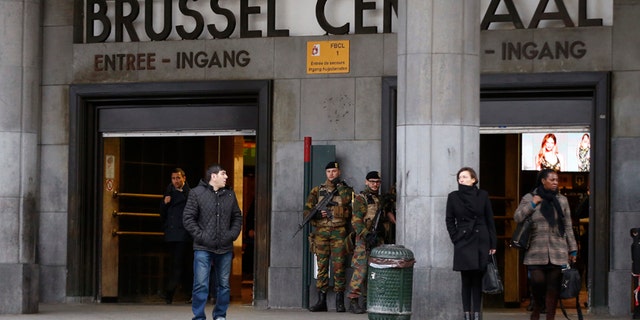 Brussels can never go back to being "normal" again, the mayor of the city vowed Tuesday while acknowledging shortcomings by authorities ahead of last week's terror attacks.
"Were there mistakes? Did we miss anything? Certainly. Otherwise these attacks would not have happened," Yvan Mayeur said in Paris. Belgian media have sharply criticized him and other government officials for failing to stop the Belgium attackers before they could strike.
Asked whether the Islamic extremist network behind the attacks in Brussels and Paris had been badly damaged, he said, "We do believe that and we hope so."
Mayeur met with Paris Mayor Anne Hidalgo Tuesday for discussions on how Paris reacted to the November attacks there that killed 130 people.
Asked whether life in Brussels was returning to normal, Mayeur said: "There's no such thing as 'normal' anymore. That's a concept we have to revisit."
Hidalgo pledged solidarity with Belgium as it begins "a long and painful process of grieving and reconstruction."
Mayeur is also meeting Parisian first responders Tuesday and holding a minute of silence for victims of last week's attack on Brussels' airport and subway system, and for victims of a weekend attack in Lahore, Pakistan. Thirty-five people were killed in Brussels, while 72 people were killed in Pakistan.
Underground rail services were back up and running Tuesday in Brussels, but mostly under heavy guard.
The metro trains through the Belgian capital are less frequent and only stop at about half the stations. The Maelbeek station hit by a suicide bomber in the morning rush hour remains closed.
One stop away, Franz Alderweireldt, 82, told The Associated Press Tuesday that he takes the subway every day but said, "I think this is not over."
He added, "When terrorists plan an attack, they will do it no matter what, even if there are dozens or hundreds of soldiers or police on the street."
Debaprasad Kar, an insurance company employee, said he has been working from home for the past week. He said, "I am still a bit jittery, I am afraid to enter the metro station."
The Associated Press contributed to this report.