Brother of Australian cricket star Usman Khawaja arrested by counter terrorism police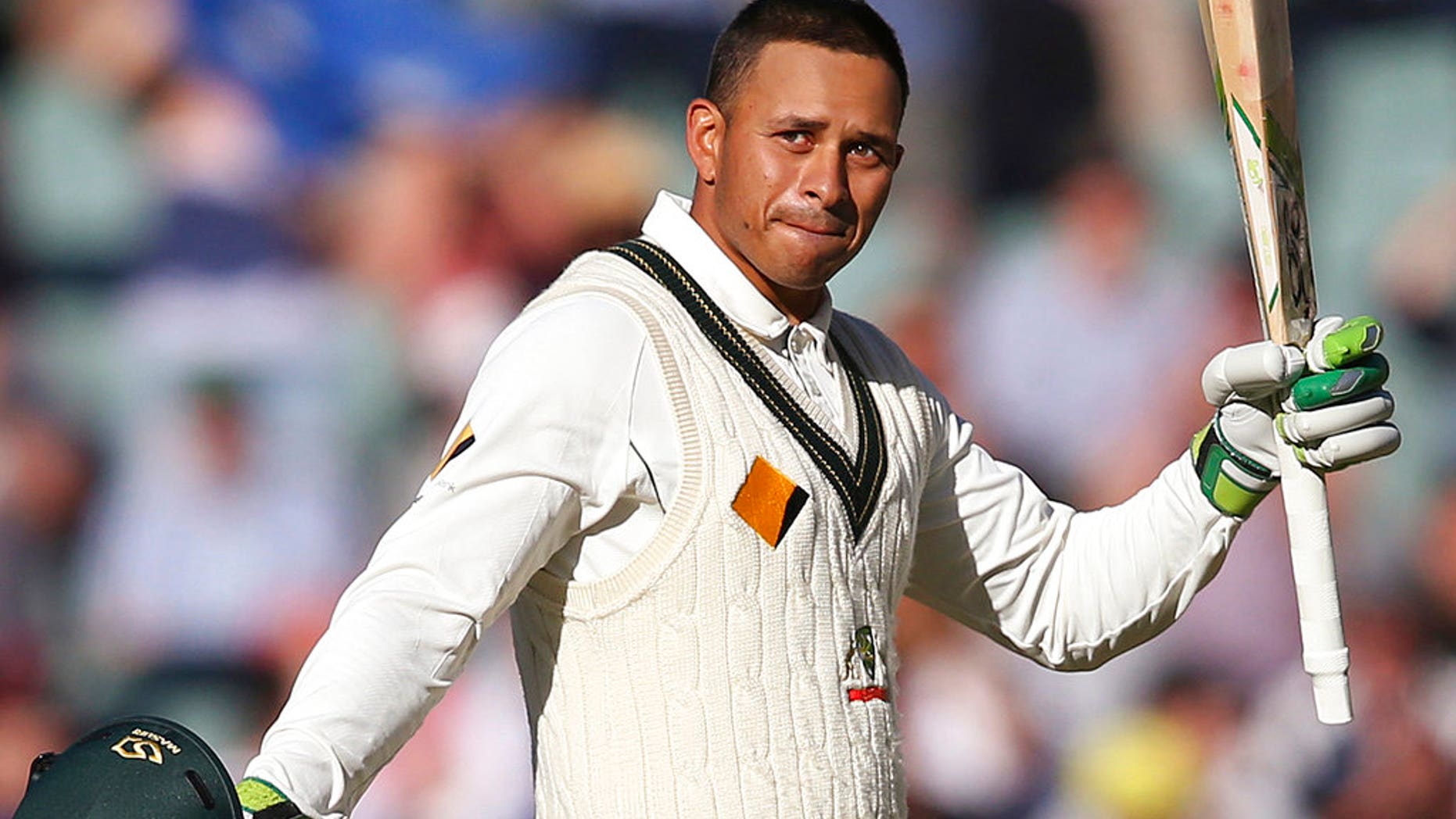 The brother of Australian cricket star Usman Khawaja has been arrested by counter-terrorism investigators over an alleged faked terrorism plot.
Arsalan Khawaja has been charged with forgery and attempting to pervert justice relating to the discovery of a notebook containing alleged concocted plans to carry out terror attacks in Australia.
The 39-year-old, who was arrested in Parramatta, west of Sydney, Tuesday, was allegedly motivated by a jealous dispute with a colleague over a woman, authorities said.
His brother broke his silence on Tuesday afternoon, issuing a statement asking for his family's privacy to be respected.
CLICK HERE FOR MORE FROM NEWS.COM.AU
"I won't be saying much guys. It is a matter for police to deal with. Out of respect for the process it'd be inappropriate for me to make any further comment. I just ask you to please respect my privacy and my family's privacy during this time."
Investigators swung into action on August 30 after a handwritten book was found at the University of New South Wales, outlining alleged plans for a series of attacks.
The fake targets allegedly included Australia's former foreign minister Julie Bishop, former prime minister Malcolm Turnbull and several major landmarks, including the Sydney Opera House.
The alarming find led to the wrongful arrest of Mohamed Nizamdeen, a PhD student and casual IT support employee at the university's campus in Sydney.
NEW WHITE HOUSE COUNTERTERRORISM STRATEGY SINGLES OUT 'RADICAL ISLAMISTS'
Investigators sensationally dropped the charge and the 26-year-old was cleared of any wrongdoing, but not before spending four weeks detained at the notorious maximum security Goulburn prison.
Mr Nizamdeen is now suing police. Authorities confirmed they had paid his legal costs but would not comment on any further possible compensation.
"We regret the circumstances which led to him being charged and the time he subsequently spent in custody," Assistant Commissioner Mick Willing told a press conference.
"We feel very sorry for him and what happened to him."
An investigation by the Joint Counter Terrorism Team concluded that Khawaja allegedly produced the fake "extremist and threatening" material in a bid to frame Mr Nizamdeen.
"We believe (he was) set up in a planned and calculated matter … motivated in part by personal grievances," Mr Willing said.
There was no evidence to suggest any "ongoing threat to the community", he said.
In October, counter-terrorism police questioned Khawaja, who was employed alongside Mr Nizamdeen, and later searched his Westmead home.
Today's arrest follows an investigation by the Joint Counter Terrorism Team, dubbed Operation Moorsel.
The probe had taken up "an enormous amount of resources," Mr Willing said.
This story originally appeared in news.com.au. For more from news.com.au, click here.