British mom requests cash instead of birthday presents so son could buy something 'useful'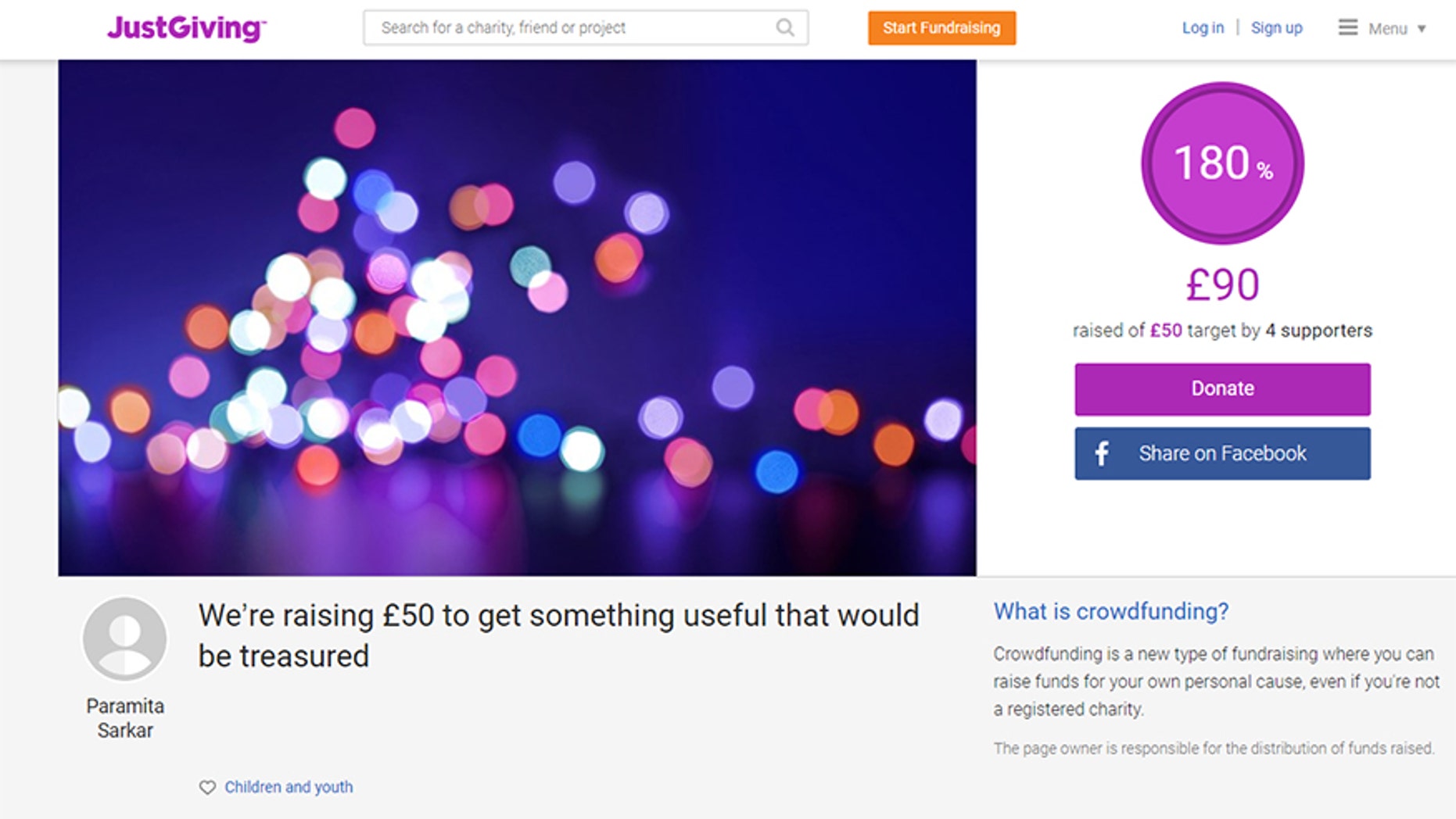 A mother in England is under fire for reportedly requesting cash instead of presents for her 9-year-old son's birthday.
Paramita Sarkar of Stockport, a town in Greater Manchester, England, recently launched a crowdfunding page on JustGiving so that she and her husband could buy son Adi something "that would be treasured."
"There is no party without presents but afterwards we are left with boxes of Lego every year which stop getting played with," Sarkar told The Sun. "They get piled up in boxes and we run out of space to store all the board games — sometimes duplicate ones."
Instead of gifts, she wants guests to contribute, "not donate," about $20 to buy a gift that her soon-to-be 10-year-old son would appreciate.
"I can then buy something that my boy would actually appreciate and treasure over a long period of time," Sarkar said. "This is simply to reduce the clutter and buy something really useful."
Adi's parents said they already plan to travel to Disney World in Florida as part of their gift to him.
Sarkar said friends have been welcoming to the idea, but she is apprehensive of circulating it at her son's school as "I don't want to feel judged."
"I'm hoping they'll be positive when they see it and take it up," she added.
The JustGiving page, which raised about $120 since it was started last week, has been slammed online, some calling Sarkar and her husband a "disgrace" as parents.
"Can't believe people have actually donated to this," another person wrote. "I have two kids birthdays both in January straight after Christmas and guess what i pay for all their presents myself ...think this is cheeky!"