British author Salman Rushdie to speak in India 2 months after death threats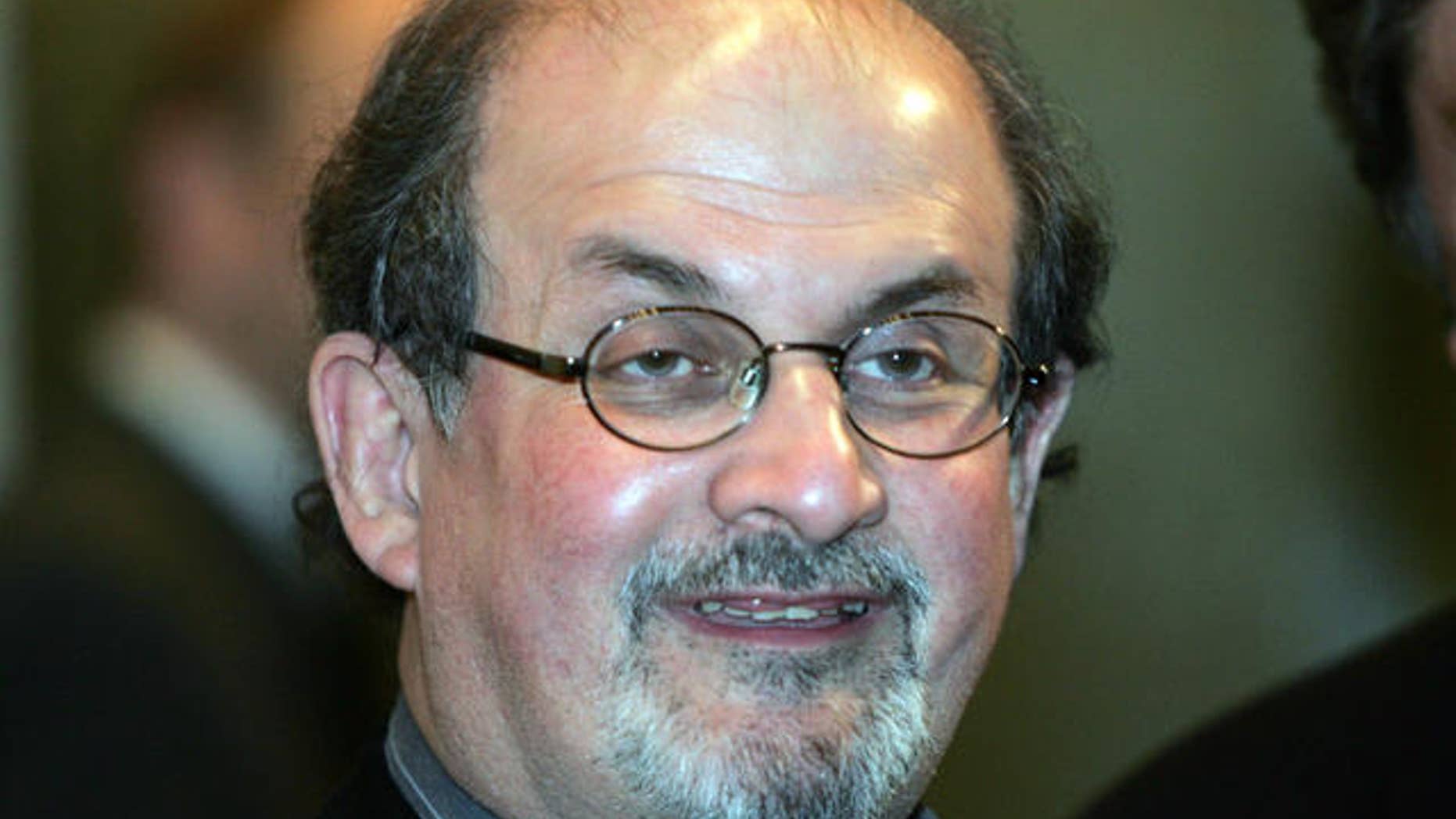 NEW DELHI – British-Indian novelist Salman Rushdie is due to speak at a conference in New Delhi on Friday, just two months after he was forced to pull out of a literature festival in India following death threats, organizers announced.
The Booker Prize-winning author will travel to the capital to deliver an hour-long session named, "The Liberty Verses -- I am What I am and That's All That I am," at the India Today Conclave, according to the event's website.
Rushdie, who is reviled among many hard-line Muslim groups for his 1988 novel "The Satanic Verses," which they consider blasphemous, was due to attend a literary festival in the northern city of Jaipur in January but pulled out after the death threats.
Intelligence reports from security services in Mumbai, India's west-coast economic hub, and Rajasthan, the region where Jaipur is located, revealed a possible plot on the 64-year-old writer's life involving multiple assassins.
He was then denied permission to address the festival via video link, after police said Muslims groups planned to stage protests if the video conference went ahead.
The controversial author, who was born in Mumbai, later lashed out at police in India, claiming they invented an assassination plot in order to keep him from appearing at the event.
"I've investigated, & believe that I was indeed lied to. I am outraged and very angry," he tweeted at the time.
Rushdie spent a decade in hiding after Iranian spiritual leader Ayatollah Khomeini issued a fatwa in 1989 calling for his death over the novel, which is still banned in India.