Brazilian Woman Miraculously Survives Being Shot In The Mouth With A Harpoon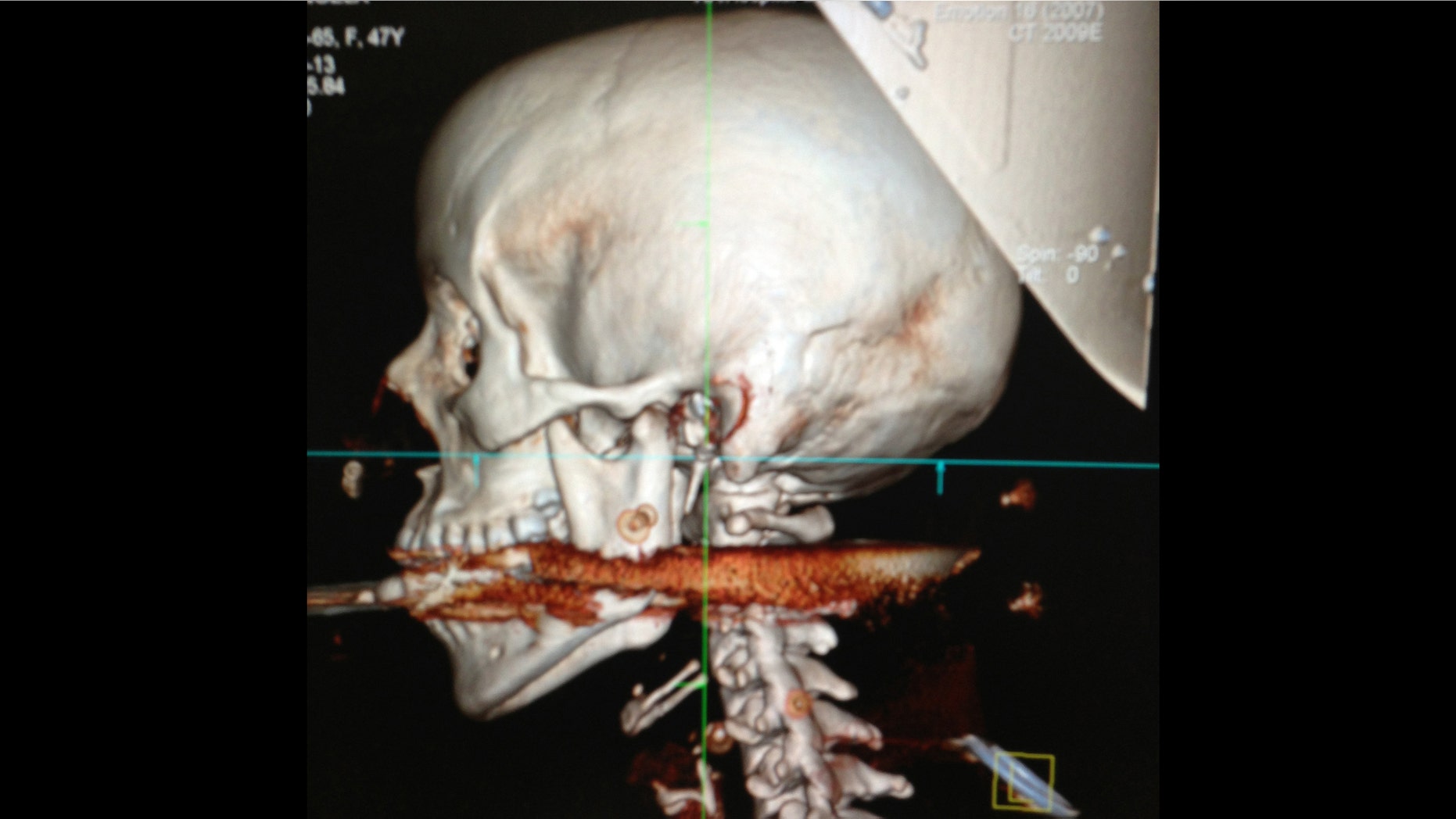 A Brazilian woman was shot in the mouth by a harpoon that sliced her throat -- from front to back -- yet she somehow survived.
Doctors call Elisangela Borborema Rosa's survival nothing short of a miracle. But her husband probably won't be out of the dog house anytime soon.
Officials said Wednesday Elisangela Borborema Rosa will likely make a full recovery after her husband accidentally shot her in the mouth with his spear gun.
The Rio de Janeiro State Health Department said in a statement that the woman's husband was cleaning his gun when it went off, firing a harpoon that hit her cervical spine.
The 28-year-old woman  was rushed to the hospital and underwent emergency surgery after Monday's incident in the coastal city of Arraial do Cabo.
The statement quotes neurosurgeon Allan da Costa as saying that the harpoon came within 1 centimeter (less than half an inch) of killing the woman.
A police officer in Arrial do Cabo said by telephone that officials are looking into the case.
"Everything indicates it was an accident, but we are investigating. We don't think the husband tried to kill her," said the officer, who cited department policy in declining to let her name be used.
"But once she fully recovers we will be able to question her and get a clearer picture of what happened."
Based on reporting by The Associated Press.
Follow us on twitter.com/foxnewslatino
Like us at facebook.com/foxnewslatino