Brazilian congressman who led Rousseff impeachment arrested on corruption charges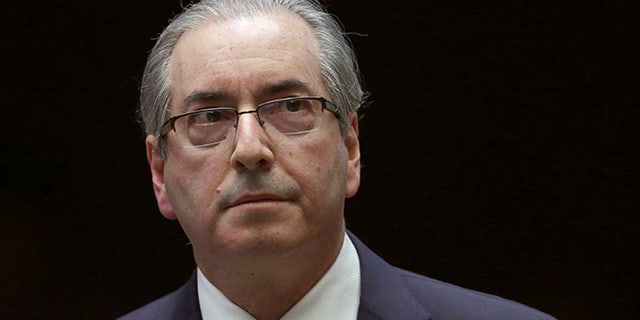 RIO DE JANEIRO (AP) – The man who spearheaded the ouster of former Brazilian President Dilma Rousseff has been arrested as part of a sprawling probe into corruption at state-run oil giant Petrobras.
The office of Judge Sergio Moro confirmed Wednesday's arrest of former Congressman Eduardo Cunha. He's accused of taking millions of dollars in bribes — accusations he denies.
Cunha began the process of impeaching Rousseff in December 2015 when he was speaker of the lower house of Congress. That led to a vote to remove her from office in August.
Cunha resigned as speaker in July and was stripped of his congressional seat in September.
Like us on Facebook
Follow us on Twitter & Instagram