Brazil Quietly Aided Chile's Pinochet, Report Says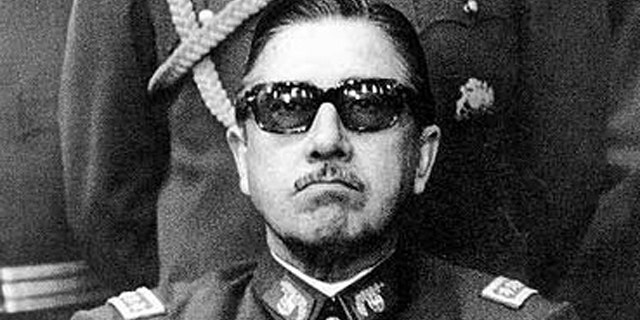 Letters sent between the Chilean and Brazilian governments in the early 1970s show that Chilean strongman Augusto Pinochet was aided both financially and diplomatically in the early years of his rule by Brazil's military leaders.
An analysis of the contents of 266 telegrams was published Monday by Brazil's Folha de S. Paulo newspaper.
The newspaper looked at correspondence sent between 1973, when Pinochet took power, and 1976.
During this time, Brazil extended a loan of $50 million to Chile's Central Bank, stepped up purchases of Chilean exports such as copper, and gave the country a line of credit to purchase Brazilian goods.
The correspondence also says Brazil looked after Chilean interests in countries such as Mexico and Yugoslavia, which had condemned the coup.
Pinochet took power in Chile after the September 11, 1973 military coup that toppled democratically elected socialist leader Salvador Allende. He ruled Chile from the early 1970s until 1990, when he stepped down from power as part of a transition to democracy.
By the time of his death in 2006, he faced around 300 charges including human rights violations, tax evasion and embezzlement during his 17 years in power and afterwards.
Along with Brazil and Chile, a number of other right-wing, military dictatorships came to power in the 1960s and 1970s through South America including in Argentina and Uruguay. As part of what is known as the region's "dirty wars," the countries jointly worked together and with support from the United States to suppress alleged socialist and communist influence through an assassination and kidnapping campaign known as Operation Condor.
Based on reporting by the Associated Press.
Follow us on twitter.com/foxnewslatino
Like us at facebook.com/foxnewslatino