Brazil: Officer latest slaying victim in Rio slum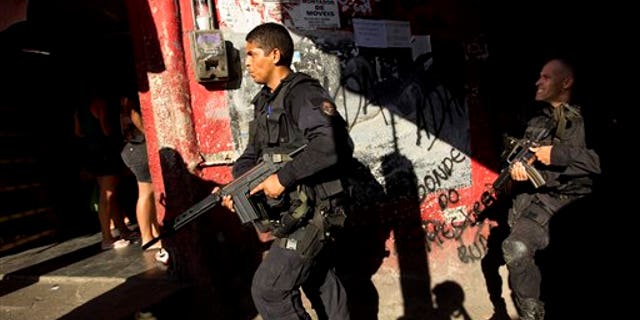 RIO DE JANEIRO – About 150 special operations police officers are patrolling Brazil's biggest shantytown after a police officer was shot to death.
Rio de Janeiro's police department says officer Rodrigo Cavalcante was killed early Wednesday while on foot patrol in the Rocinha shantytown. The slum was taken over by police in November after being controlled by criminal gangs for years.
The officer's slaying is the ninth shooting death in the community since February. One of the victims was Vanderlan de Oliveira, head of the neighborhood association who was facing charges of laundering drug money.