Brazil club signs goalkeeper convicted in girlfriend's death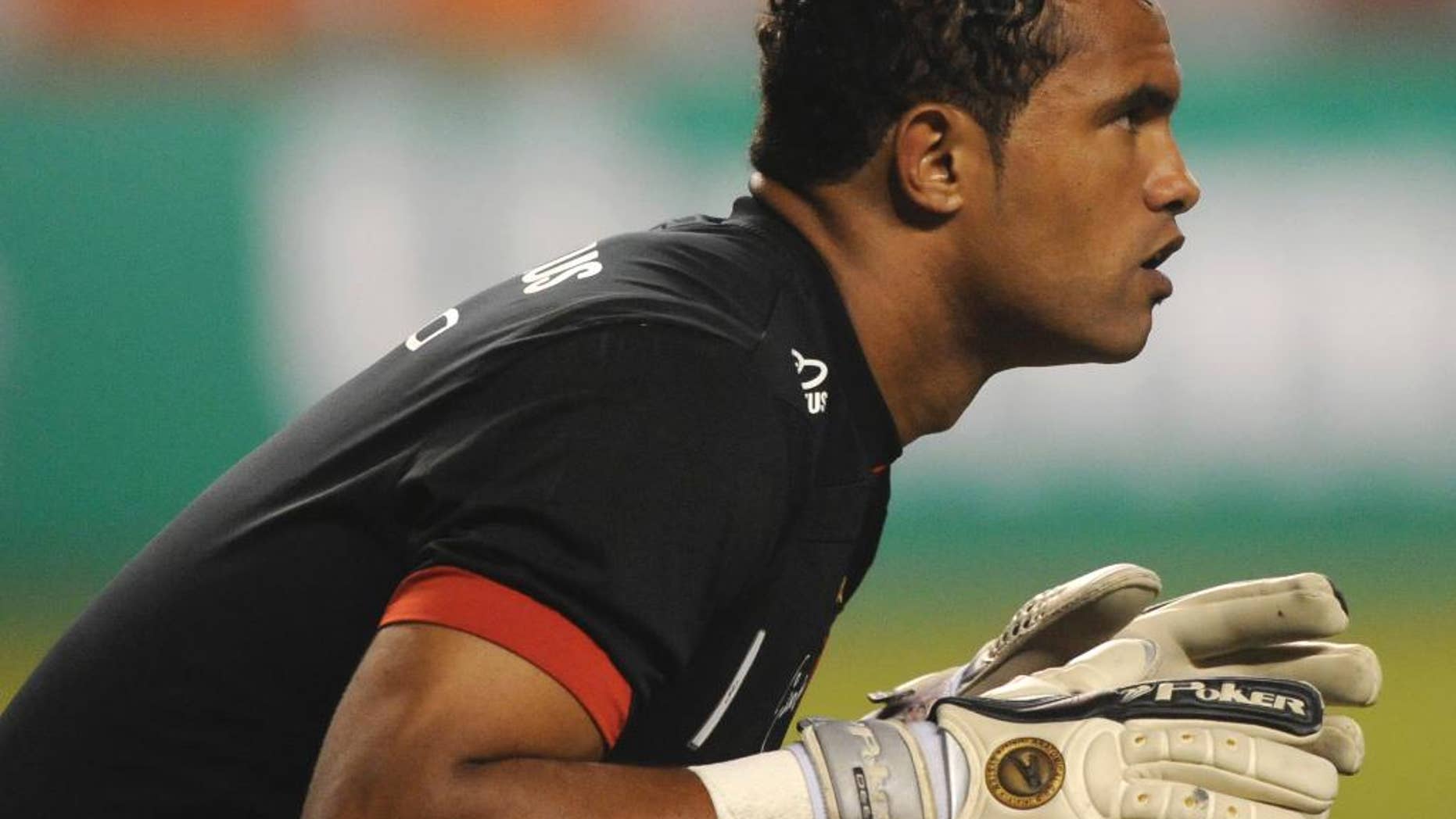 RIO DE JANEIRO – A Brazilian soccer club is signing a goalkeeper who was convicted in the killing of an ex-girlfriend — prompting outrage from many.
Boa Esporte presented Bruno Fernandes de Souza on Tuesday. In a news conference transmitted by ESPN Brazil, Souza said he was thankful for the opportunity.
In his words, "people run from me because of what happened in the past."
Indeed, several sponsors have said they'll drop the team in protest.
Souza is free while appealing a 22-year prison sentence for ordering a friend to murder Eliza Samudio and conceal her body. He was recently released while he appeals.
Boa Esporte is a second division club in Varginha, about 250 miles (400 kilometers) northwest of Rio de Janeiro.
The 32-year-old Souza previously starred for Rio de Janeiro-based Flamengo.