Boston University student says first words since New Zealand crash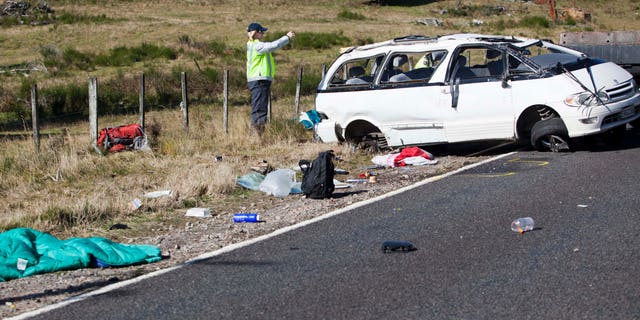 HAMILTON, New Zealand -- A Boston University (BU) student critically injured in a car crash that killed three of her classmates in New Zealand said her first words since waking from a coma, The New Zealand Herald reported.
Meg Theriault asked the nurses for her "mummy" and told her father that she loved him Wednesday, the report stated.
Theriault woke from a six-day, medically induced coma May 18 and was moved to Waikato Hospital's high-dependency unit shortly after to recover, staff at the hospital in Hamilton, on New Zealand's North Island, told the newspaper.
The 21-year-old's mother, Deb Theriault, called her progress "heartening," adding, "There is still a long journey ahead but today [Wednesday] is one of those days we can look back on as being significant."
Theriault's parents flew to New Zealand from Boston following the May 12 accident to be by her side.
Theriault had been studying in Sydney since January, but went to New Zealand for the weekend to hike across a volcanic crater with other BU students when the minivan she was traveling in crashed, killing three of the students inside.
Daniela Lekhno, 20, Roch Jauberty, 21, and Austin Brashears, 21, died after being thrown from the minivan. Four other students, Kathy Moldawer, Alys McAlphine, Emily Melton and Theriault, were injured.
Theriault, one of the worst-injured survivors, underwent brain surgery and also had surgery to fix her broken arm.
The van's driver, 20-year-old Stephen Houseman, was charged over the crash, which happened on a rural highway on New Zealand's North Island.
The group was in a convoy of two vans when the accident occurred.