Border Patrol's controversial tactic of stopping people 100 miles from border yielding fewer arrests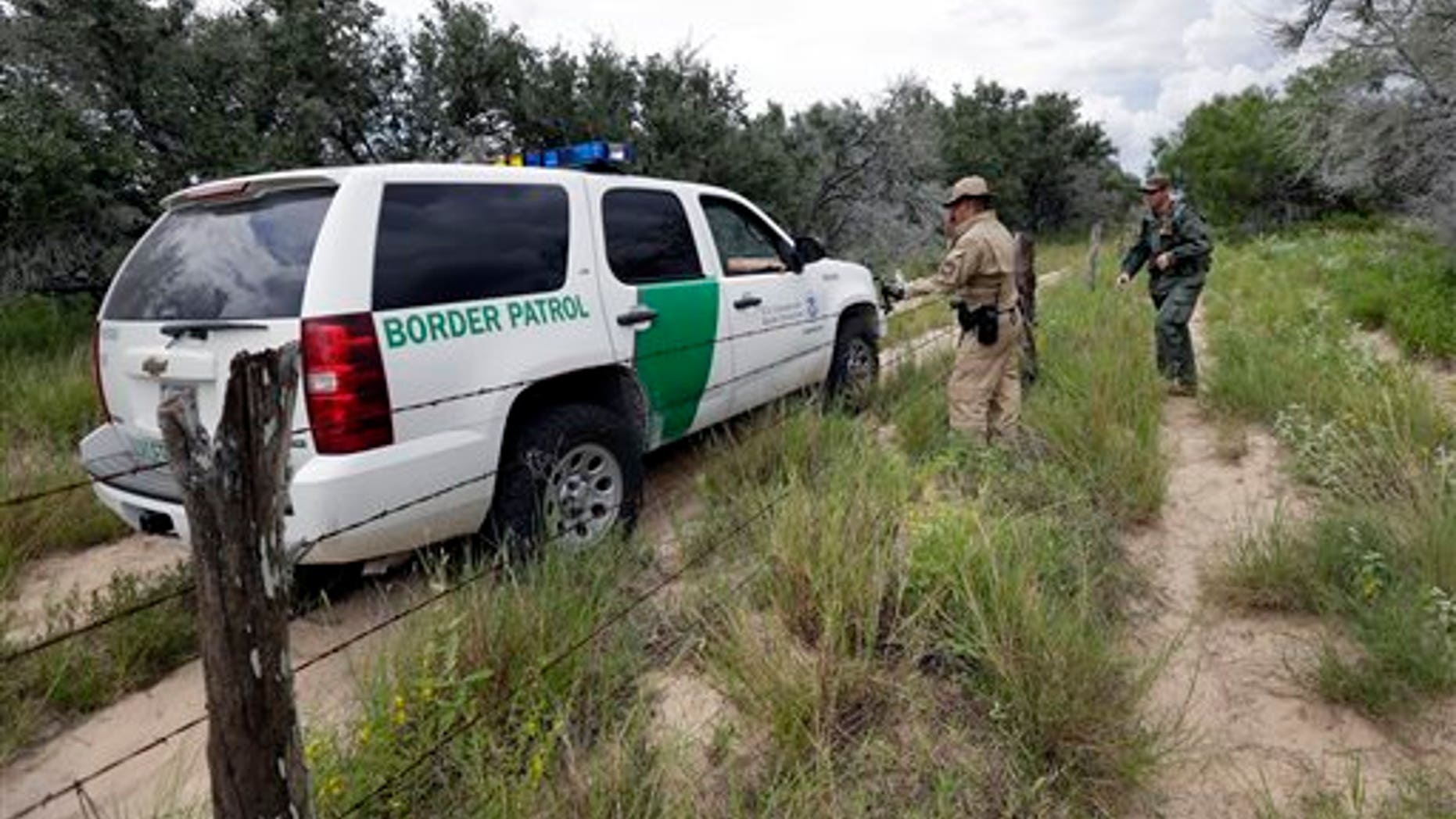 AUSTIN, Texas (AP) – The Border Patrol's practice of deploying agents and maintaining stations 100 or more miles from the U.S.-Mexico border is yielding fewer arrests each year, but the agency's practice is still being questioned by immigrants, lawyers and judges.
Border Patrol agents can stop and search vehicles without a warrant within 100 miles from the border, a line that the U.S. Department of Justice said in 1953 was a "reasonable distance," The Austin American-Statesman reported. Between 2005 and 2013, the newspaper's investigation shows, agents apprehended more than 40,000 people at nine of the inland Border Patrol stations, some located as far as 350 miles from Mexico.
But judges are throwing out some of the arrests because the reasons cited for stopping the suspects are as vague -- including not waving or not making eye contact. And San Antonio immigration lawyer David Armendariz has argued in court documents that the stops target "Latino drivers in and around central Texas."
Customs and Border Protection "does not tolerate racial profiling," Border Patrol spokesman David Vera told the newspaper.
Roving agents made 1,459 arrests last year, down from 4,448 in 2010 and 9,234 in 2005, according to information the newspaper obtained through Freedom of Information requests. In many cases, the arrests occurred more than 100 miles from the border. However, vague directives and policies allow agents to extend their range of action.
Such roving patrols were agents' main activity in places like San Angelo, about 130 miles from the border. But in 2012, the agency proposed closing six interior stations, including San Angelo's, and reassigning the agents closer to the border.
Courts have said that the farther away an agent is from the border, the stronger the justification agents need to stop someone.
In 2012, the 5th U.S. Circuit Court of Appeals declared unlawful the apprehension of an immigrant who was not in the country legally near Odessa, about 170 miles from the border, because the agents claimed the stop was warranted because the truck's passengers avoided eye contact.
And in 2010, agents in Del Rio stopped four men because, unlike residents who wave to the agents driving the marked Border Patrol vehicles, "the driver's facial expression changed immediately upon making eye contact with me," according to an agent's sworn statement. A federal lawsuit by one of the men in the vehicle is pending.
Follow us on twitter.com/foxnewslatino
Like us at facebook.com/foxnewslatino