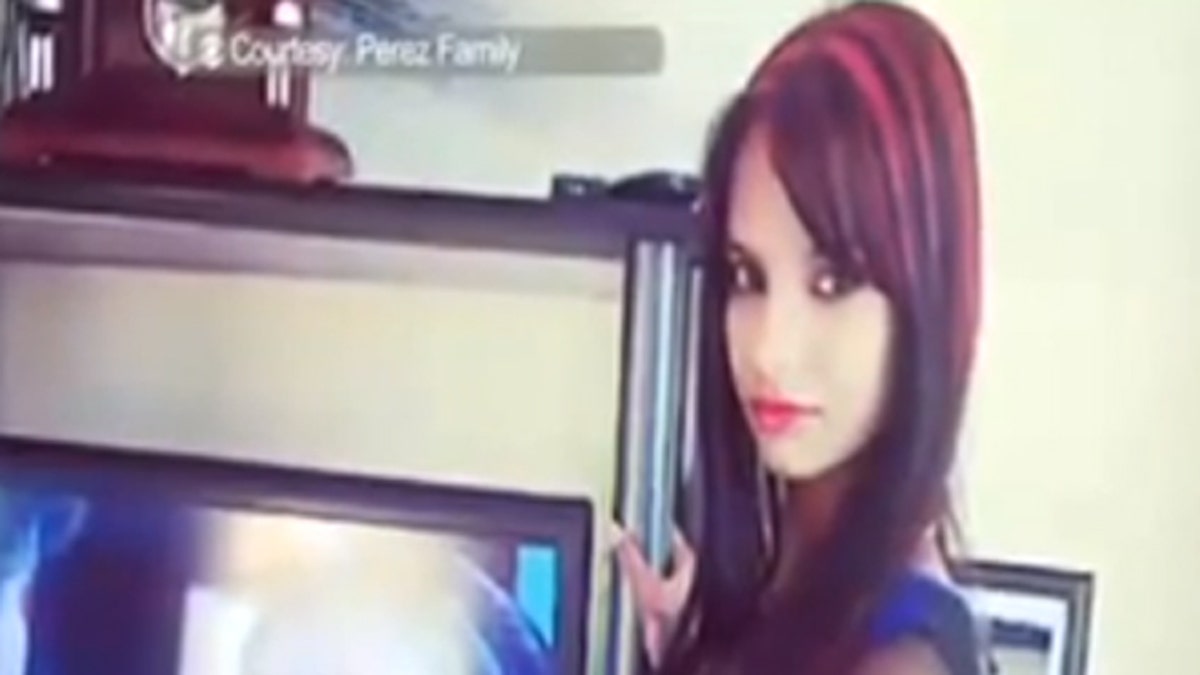 Complications from a fairly routine breast augmentation surgery have allegedly turned a vivacious 18-year old Florida mother into a skeleton of her former self.
Last August, Linda Perez went under the knife for a boob job at the Coral Gables Cosmetic Center for an alleged discount cost of $2,100. Just one hour after her surgery, Perez suffered complications and fell into a coma, from which she didn't wake from until October.
Doctors told her family that Perez had suffered brain damage and advised them to take her off the life support when she woke from the coma. She returned to her family's home early November and has been since then under 24-hour care.
"She goes into depression and crying," her mother, Mariela Diaz, told the Miami Herald. "She sees that she cannot walk, and when she realizes what happened to her she cries."
Perez's family is planning to file a medical malpractice suit against the clinic. They're also seeking legal guardianship of her four-year old son.
"While my client is no longer in a vegetative state, she still is not doing well physically," the family's attorney, Mark Eiglarsh, told the New York Daily News by email on Monday. "She requires 24 hour care, [is] unable to eat, bathe, and/or go to the bathroom on her own. Additionally, she doesn't speak or walk and has no ability to care for her young child. Her mother compares her condition to that of a helpless infant."
An attorney for the cosmetic center claimed that Perez was not as forthcoming as she should be before being admitted to surgery.
"We have conducted our own investigation and I have requested medical records from Ms. Perez's family, including her toxicology reports, and I have been stonewalled," Attorney Kubs Lalchandani told the Daily News.
Dr. Jacob Freiman said that Perez's medical problems after the surgery were similar to ones she experienced during child birth and added that he believes Perez hid this information from him so it wouldn't stop him from performing the surgery.
Eiglarsh called the center's claims totally false and denied that Perez has any knowledge of complications from anesthesia before having surgery.
"We obtained her medical records from when she gave birth to her son and she had an epidural, without any anesthesia," he said. "The allegation that she had an adverse reaction to anesthesia was manufactured by the cosmetic center lawyer in an obvious attempt to blame the victim and avoid responsibility for their gross negligence."
While Freiman is certified by the American Board of Plastic Surgery and has no history of malpractice complaints, the anesthesiologist, Dr. Mario Alberto Diaz, had been sentenced to 30 months in prison and two years' probation for illegally selling drugs online in Iowa. Diaz also was a defendant in a medical malpractice in the death of a 35-year-old following buttock augmentation.
Follow us on twitter.com/foxnewslatino
Like us at facebook.com/foxnewslatino