Florida Model: Fake Profile On Match.com Used My Photos And Led To Man's Suicide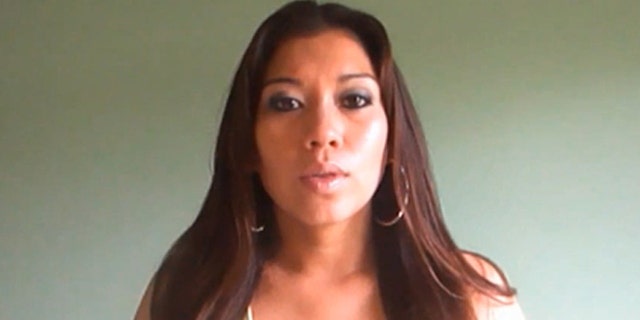 Unbeknownst to Yuliana Avalos, a Florida model, a man in Yonkers, New York, named Al Circelli was falling for her.
He thought her name was Aisha, and that she lived in Ghana.
He thought she had financial problems that he could help solve, and that she would come join him to start a new life.
But Aisha's profile was a scam, one that was constructed from photos of Avalos that were taken off her travel blog and modeling site and put on the popular dating site, Match.com, in an attempt to siphon money from people like Circelli.
Circelli sent so much money – some $50,000 – to the scammers that he went bankrupt, and fatally shot himself in 2010 after realizing he had been duped.
Now Avalos, who lives in the Brevard County city of Palm Bay and found out that her photos had been used in the scam after Circelli's death, has joined a $1.5 billion class-action suit against Match.com, filed in recent days in a Manhattan federal court, according to published reports. The plaintiffs say their photos were used in fake Match.com accounts.
In an interview with the New York Daily News, Avalos said, "The woman he thought he was talking to was begging him for money and he finally went broke. He had to borrow money from his son. He went bankrupt. He lost everything. He was so ashamed that he killed himself."
Circelli, the Daily News said, stopped paying his mortgage – leading to foreclosure – and he also wrecked the credit record of his son, Peter, in whose name he took out credit cards and ran up the debt through cash advances.
"This house is in foreclosure. I'm most likely going to lose this house," Peter Circelli told ABC News in New York after his father's suicide. "It's destroyed me. It's destroyed my family."
Avalos' lawyer contends that there is software available that could help Match.com spot fake profiles.
A Match.com representative told the Huffington Post this week, "The real scam here is this meritless lawsuit, which is filled with outlandish conspiracy theories and clumsy fabrications in lieu of factual or legal basis. We're confident that our legal system is as adept as we are at detecting scammers and will dismiss this case in short order."