Bomb placed in car wounds Palestinian in southern Lebanon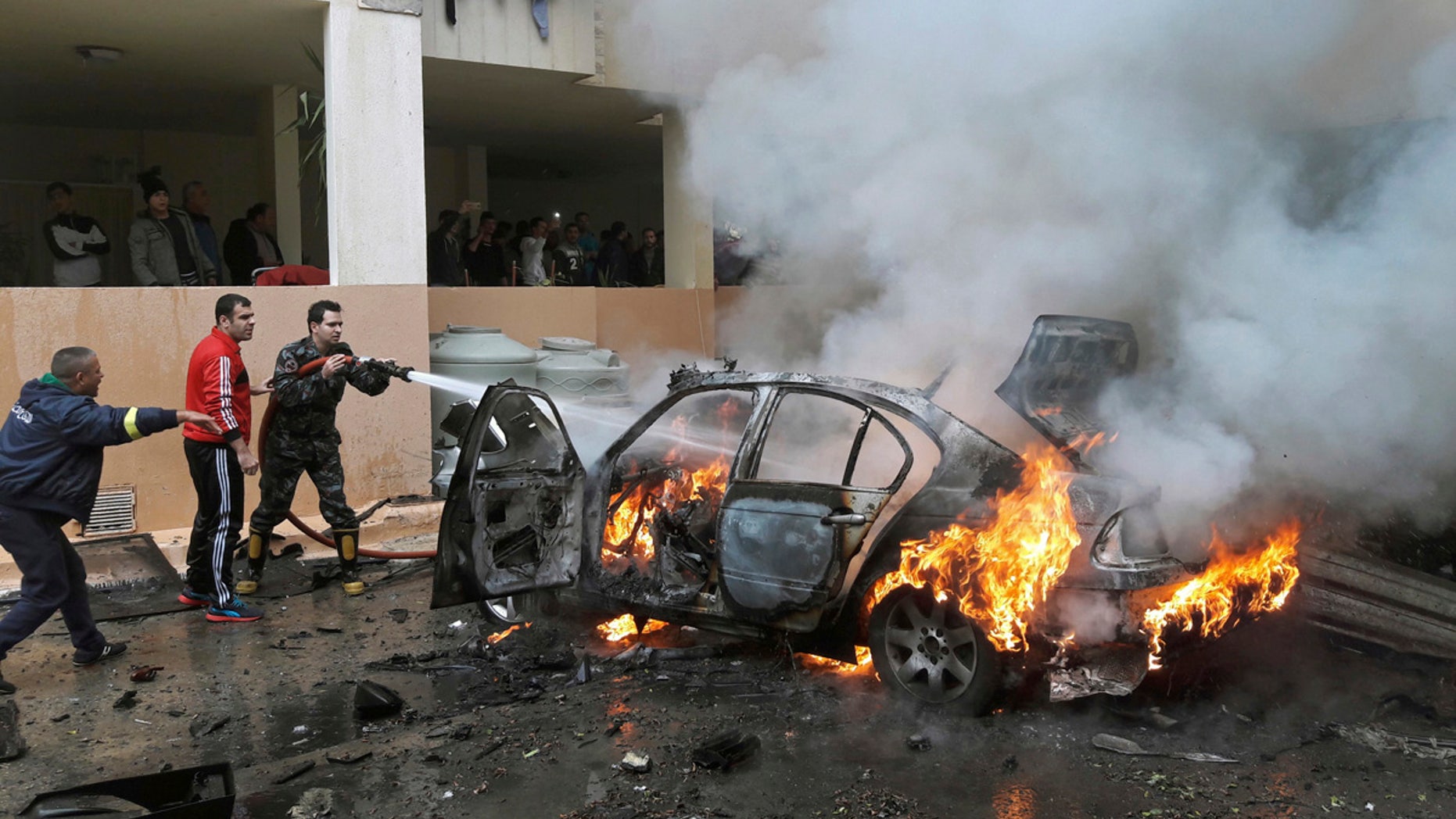 A Palestinian member of the militant group Hamas survived an attempt on his life Sunday after a bomb planted in his car in southern Lebanon on Sunday detonated, wounding him, the Lebanese military and the group said.
It was not immediately clear who carried out the bombing in the city of Sidon or why the Palestinian, identified as Mohammed Hamdan, was targeted. Hamas in a statement blamed Israel for the "criminal" act that wounded Hamdan in his leg.
It is not clear what role Hamdan plays in the militant group, which has offices and members living in Lebanon. There are over 147,000 Palestinians living in Lebanon, most of them in the country's 12 refugee camps.
Several armed factions are based in the camps where the state has no jurisdiction. Rivalry between them often leads to clashes. The largest Palestinian refugee camp is located in Sidon.
IRAN SAYS 55 STILL JAILED IN TEHRAN AFTER PROTESTS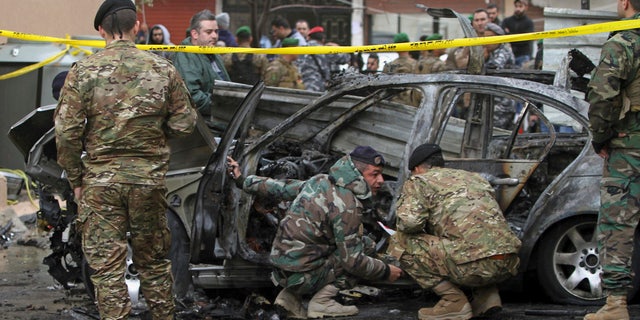 A Lebanese security official said the bomb, no bigger than 400 grams (14 ounces), was placed under the car seat. The official, who identified Hamdan as a Hamas member, spoke on condition of anonymity because he was not authorized to speak to the media.
The official Lebanon News Agency said the bomb weighed 500 grams (18 ounces.) it was not immediately possible to reconcile the discrepancy.
The agency said the explosion went off as Hamdan was getting into the car.
Sidon Mayor Mohammed Saudi said Hamdan was undergoing surgery at a local hospital. He was slightly injured, according to Shanaa.
Shehab, a Gaza-based Hamas news agency, quoted Ayman Shanaa, a Hamas official in Sidon, as saying Hamdan was "one of the movement's cadres."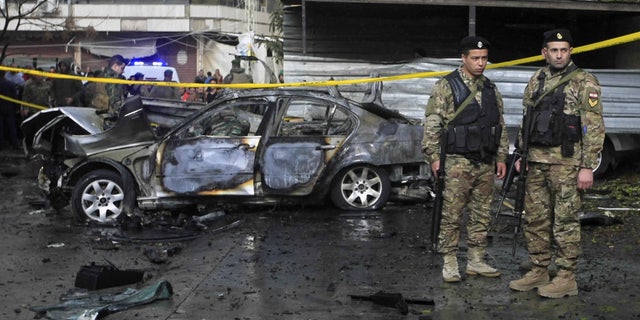 EGYPT RESHUFFLES ITS GOVERNMENT, APPOINTS 4 NEW MINISTERS
The explosion badly damaged the vehicle, causing a large fire and sending black smoke rising above the port city, about 27 miles south of the capital Beirut. The explosion caused some damage to nearby buildings and cars. Security forces cordoned off the area and firefighters put out the blaze.
In 2006, two members of the Palestinian Islamic Jihad group were killed in the same neighborhood in Sidon when a bomb planted in a vehicle detonated as they passed near it. Israel was blamed for the attack. Lebanon is officially at war with Israel. The last war in 2006 ended in a stalemate.
Last year, another Palestinian official survived when he came under fire as he entered a residence in Sidon.
Political assassinations were common in Lebanon for years following the end of the country's civil war in 1990. But they have subsided in recent years and the delicate sectarian-based political system has largely been stable.