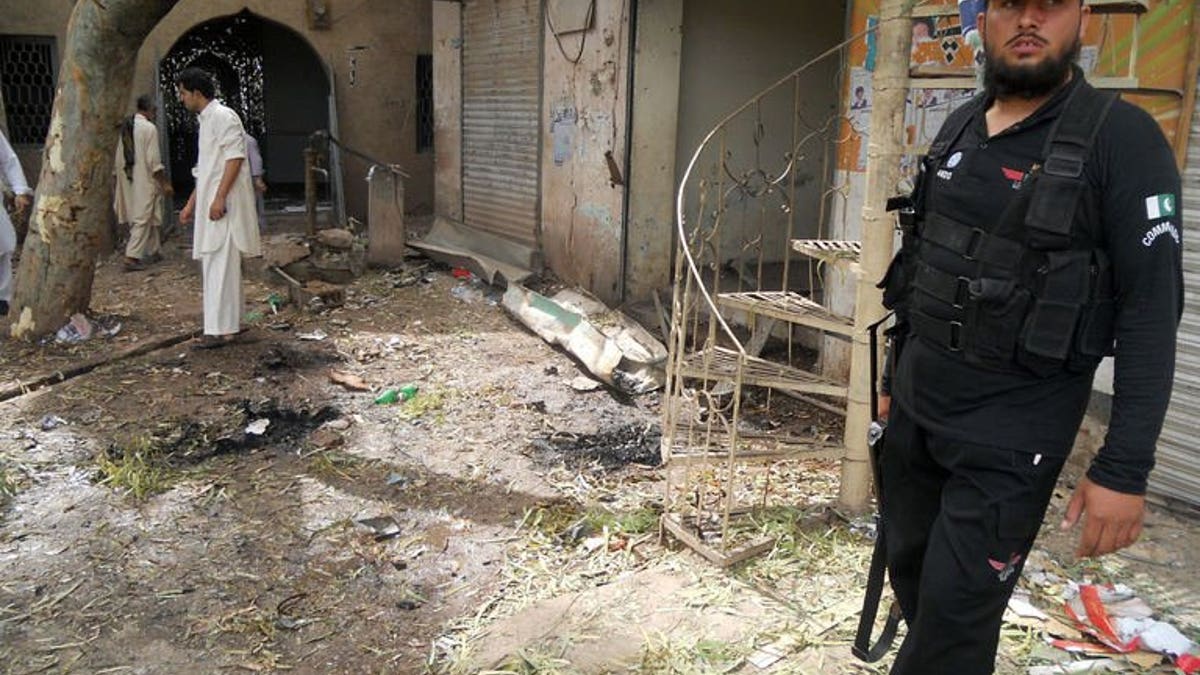 PESHAWAR, Pakistan (AFP) – At least two people were killed and five others wounded on Thursday when a motorcycle bomb exploded at a roadside restaurant in northwest Pakistan, police said.
The remotely detonated bomb exploded on the main highway between the towns of Kohat and Hangu in the northwestern province of Khyber Pakhtunkhwa, which is rife with Taliban and Al-Qaeda led militancy.
"The motorcycle was parked at a roadside restaurant 20 kilometres (12 miles) from Kohat city. Two people were killed and five others wounded in the attack," Dilawar Khan Bangash, district police chief of Kohat, told AFP.
"One person died at the spot while another died while being shifted to hospital," he said.
Hospital officials confirmed receiving one dead body and five injured.
"We received one dead body and five wounded from the blast site," Mohammed Shamshad, a doctor at Kohat's main hospital, told AFP.
Police said the motive for the attack was not immediately clear.
"The motorcycle carrying the bomb was parked close to a small mosque, built at the restaurant to facilitate customers for prayers. But, we don't know the reasons why and who managed this attack," said Bangash.
Pakistani troops have been fighting for years against homegrown insurgents in the tribal belt, which Washington considers the main hub of Taliban and Al-Qaeda militants plotting attacks on the West and in Afghanistan.