Boko Haram fighters gather in mass at headquarters in NE Nigeria, residents, officer say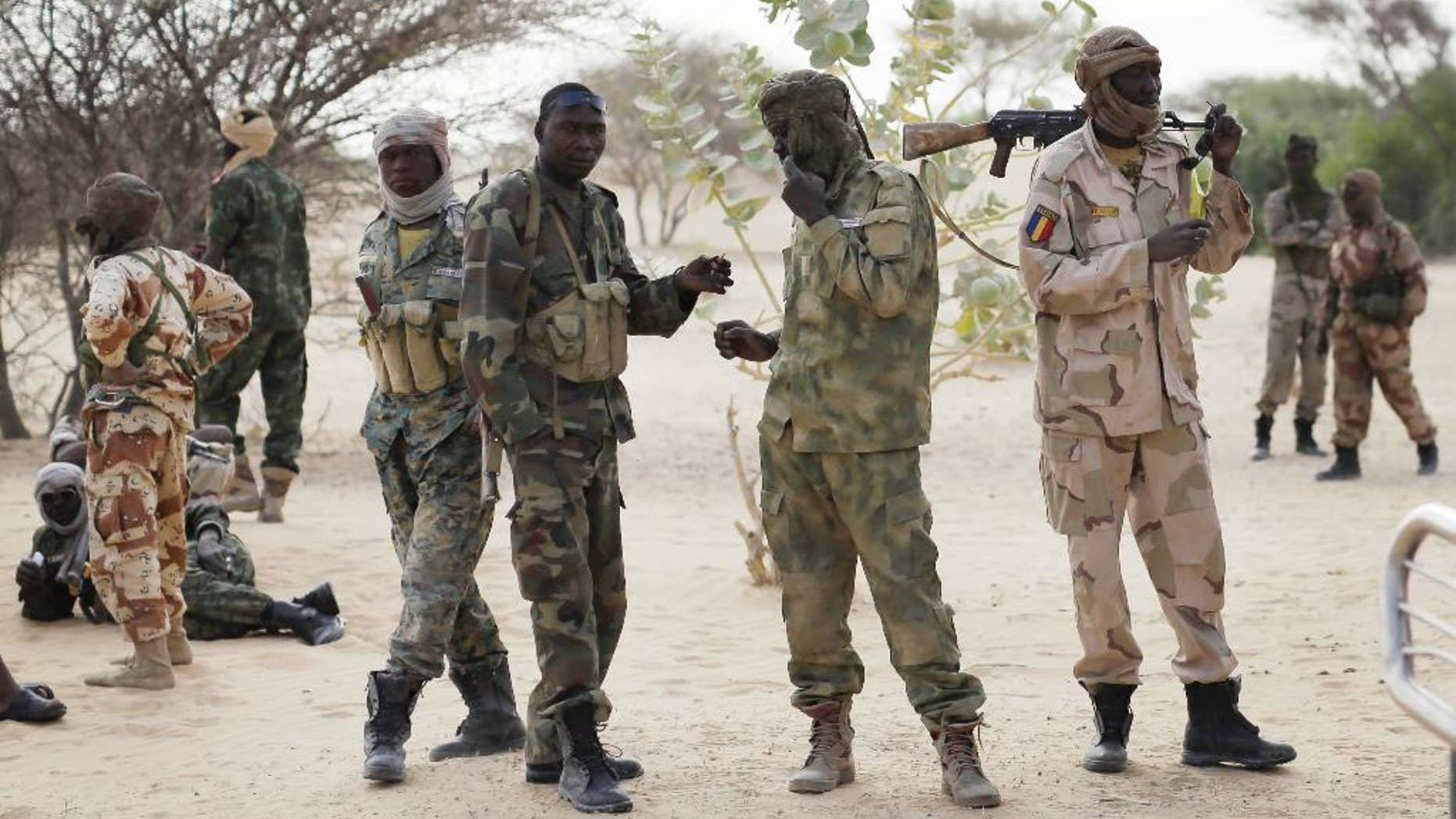 MAIDUGURI, Nigeria – Residents and an intelligence officer say Boko Haram fighters are massing at their headquarters in the northeast Nigerian town of Gwoza in preparation for a showdown with multinational forces.
A woman trapped there since Gwoza was seized in July told her daughter that Islamic extremists are urging civilians to leave town to avoid being killed in crossfire in an anticipated major battle.
Hajiya Adama said fighters have released some kidnapped and pregnant young women.
An intelligence officer says Boko Haram is surrounding the town with land mines. He confirmed forces from Chad are in the area, speaking on condition of anonymity because he is not authorized to speak to the press. Chadian and Nigerian troops in recent weeks have retaken a score of towns held for months by Boko Haram.