Boko Haram attack 3 Cameroon towns, 30 abducted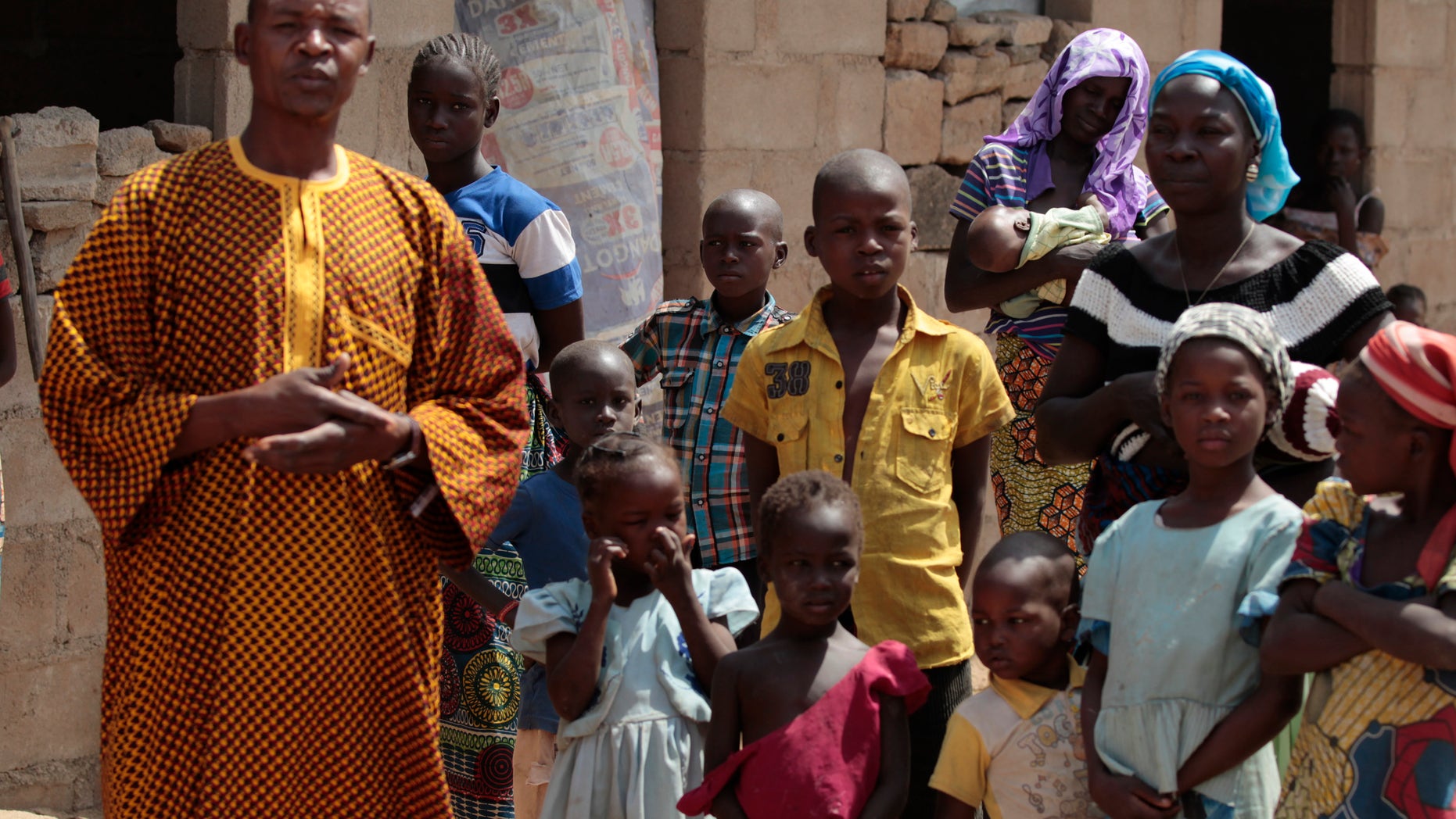 NIAMEY, Niger – Residents say suspected Boko Haram fighters have kidnapped more than 30 people in northern Cameroon after attacking several towns.
Bouba Kaina, resident of where the first attacked took place, confirmed to The Associated Press on Monday that a bus was seized by the insurgents with 20 people aboard.
The bus was then driven toward the border with Nigeria, about 11 miles away.
Early Monday another group of fighters attacked the town of Kolofata, looting food and livestock.
Boko Haram fighters have escalated their attacks outside Nigeria, striking multiple times inside neighboring Cameroon and Niger in recent days. Neighboring countries are planning a military effort to subdue the group blamed for killing 10,000 people over the past year.
The renewed violence comes as legislators in Niger prepare to vote on a plan to send troops to a regional force seeking to dismantle the Islamic extremists.
At least 10,000 civilians have been killed over the past year in attacks by Boko Haram. The group last year abducted more than 200 Nigerian schoolgirls who remain missing. Nigeria's neighbors Cameroon, Niger, Chad and Benin all have pledged to send military help, and in response Boko Haram has threatened to attack those who aid the effort.
The overnight attack in the town of Diffa, Niger rattled the community which is home to tens of thousands of refugees who had fled Boko Haram's attacks elsewhere. Calm had returned by Monday morning, but it was the third attack since Friday.
"Gunfire and heavy explosions were heard throughout the night until the early hours of the morning," said Adam Boukar, who runs a radio station in Diffa.
Diffa first came under assault Friday, as Boko Haram militants also besieged the town of Bosso. Then Saturday night, the fighters renewed their assault on Diffa with fighting that lasted until 5 a.m.
The fight against Boko Haram has taken on an increasingly regional dimension in recent months, with the extremists staging attacks in both Cameroon and Niger over the past week.
On Saturday, regional and African Union officials, meeting in Cameroon's capital, Yaounde, proposed a force of as many as 8,750 troops to combat Boko Haram, with soldiers coming from Nigeria, Chad, Cameroon, Niger and Benin.
Officials said the force could be deployed as early as next month, though funding issues could delay it launch.