Battle intensifies over Mandela family gravesites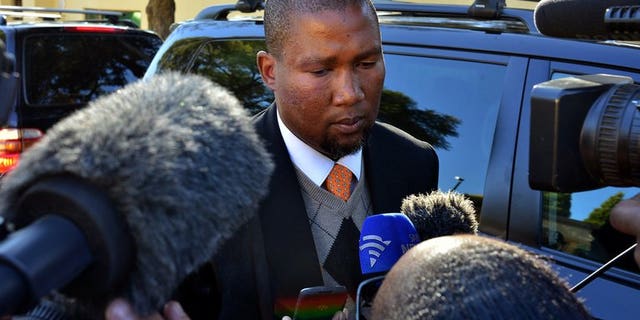 QUNU, South Africa (AFP) – A bitter feud within Nelson Mandela's family over the final resting place of the ailing anti-apartheid hero and his children intensified Sunday, with his grandson lamenting the dispute has been taken to court.
Mandla Mandela said "regrettably and reluctantly" he was "compelled to go to court and respond" to 16 relatives demanding in court the return of the remains of Mandela's children to the village of Qunu.
The remains of three of Mandela's children are currently buried at Mvezo, some 30 kilometres (18 miles) to Qunu's south, after Mandla moved them, allegedly without the family's consent, in 2011.
Mandela, who remains critically ill in what is now his fourth week in hospital, had expressed his wish to be buried in Qunu.
His daughters want to have the remains of his children transferred so they can be buried together.
In Qunu, a Mandela elder on Sunday said he hoped the dispute over the family gravesite would be resolved soon.
Napilisi Mandela, who was present at last week's acrimonious Mandela clan family meeting, said the court battle dividing the Mandela family was a painful matter.
"We are not supposed to be seen as fighting," he said.
"They are children of the same blood and I hope common sense will prevail."
"The involvement of the court is not helping. This is a sensitive family matter, it shouldn't have been allowed to get out like this," he added.
Verne Harris, a director of the Johannesburg-based Nelson Mandela Centre of Memory, said Mandela told him many times his wish was to be buried at Qunu.
"Madiba spoke to the centre staff members about the matter between 2005 and 2009," Harris told City Press newspaper.
Mandela's parents -- his mother, Nosekeni and father, Mphakanyiswa are buried at the family gravesite in Qunu, about 500 meters (yards) from Mandela's home.
The hastily removed remains belonged to Mandela's eldest son Thembekile who died in 1969, his nine-month-old infant Makaziwe who passed away in 1948, and Mandla's own father Magkatho who died from an AIDS related illness in 2005.
Nokwanele Balizulu, a chief at Qunu, said she gave the family permission to rebury the remains at Qunu.
"On Tuesday I wrote a letter granting permission to exhume the graves," she said.
"What happens afterwards is not my business. This is a matter between the Mandelas," she added.
Mandela has three surviving children, and a host of grandchildren and great-grandchildren.