Bangladesh officials: Death toll from factory collapse rises to 912 as recovery goes on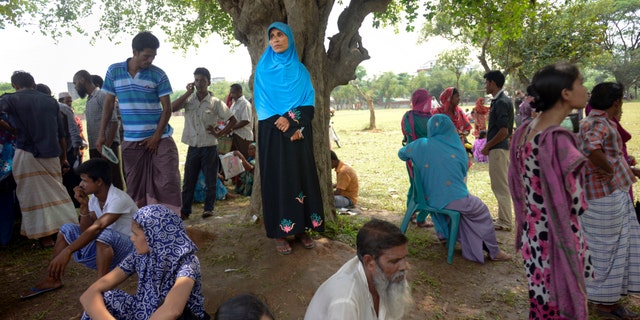 DHAKA, Bangladesh – The death toll from a garment factory building that collapsed outside the Bangladesh capital has climbed past 900, as recovery workers continue pulling bodies from the wreckage more than two weeks after the disaster.
Officials say 912 bodies have been recovered from the rubble of the fallen eight-story building as of Thursday morning.
An army official says 100 badly decomposing bodies being kept at a makeshift morgue near the building site in a Dhaka suburb will be sent to hospitals for DNA testing.
It is not clear what the final toll will be from the disaster, already the world's deadliest garment industry disaster and one of the worst industrial accidents.
More than 2,500 people were rescued alive after the April 24 accident. An unknown number of people were inside.